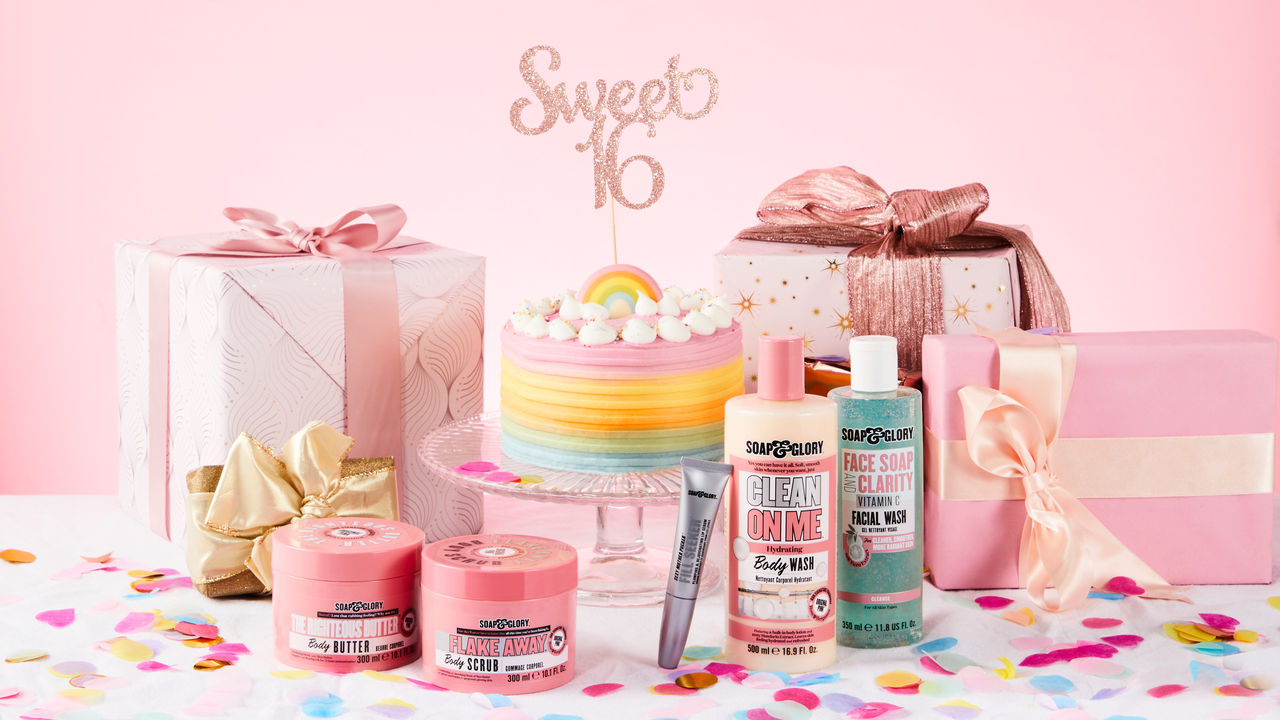 Happy 16th Birthday To Us! Come To Our Sweet 16 PR Event With Us
Can you believe Soap & Glory turns 16 this year?! Here at S&G HQ we feel like proud parents after nurturing our glorious, fun and affordable brand into what it is today. 
First things first; we couldn't have reached our sweet 16th birthday without YOU! Whether you've bought 16 or 160 products, we appreciate you and your love for our brand. Thank you! <3 
A Soap & Glory fanatic (if you wish) created this video to highlight some of our favourite memories over the years, give it a watch:
WOW. 16 YEARS.
It was 2006, we were listening to Cassie 'Me & U' on repeat and all we wanted for Christmas was a Nintendo Wii Console.
Something called Twitter launched and Jessica Alba was THE fashion icon.
WE WERE HAVING A BLAST!  
We blinked and here we are, in 2022. 2006 holds precious memories in our hearts.
We've put together a special Sweet 16 Spotify playlist to transport you to the 'good old days' and to celebrate our birth year. Listen until your hearts content here >
So, what better opportunity to bring out the 00's nostalgia than on our 16th birthday! We hosted our very own Sweet 16 brunch, MTV style, and we want to share the behind the scenes with you.
Sunday In Brooklyn, our brunch destination of choice turned PINK with tasty treats, tacky tiaras, juicy couture-esk jackets, a pink jeep selfie board and a pink, three-tiered 'Sweet 16' birthday cake (we just had to!).
Here's a few of our favourite photos from the day and, you can head over to our TikTok to watch a short snippet too.
We had the best time and we wish you could've all been there but hopefully, indulging in our behind the scenes snippets, whilst listening to our Spotify playlist will make you feel like you were…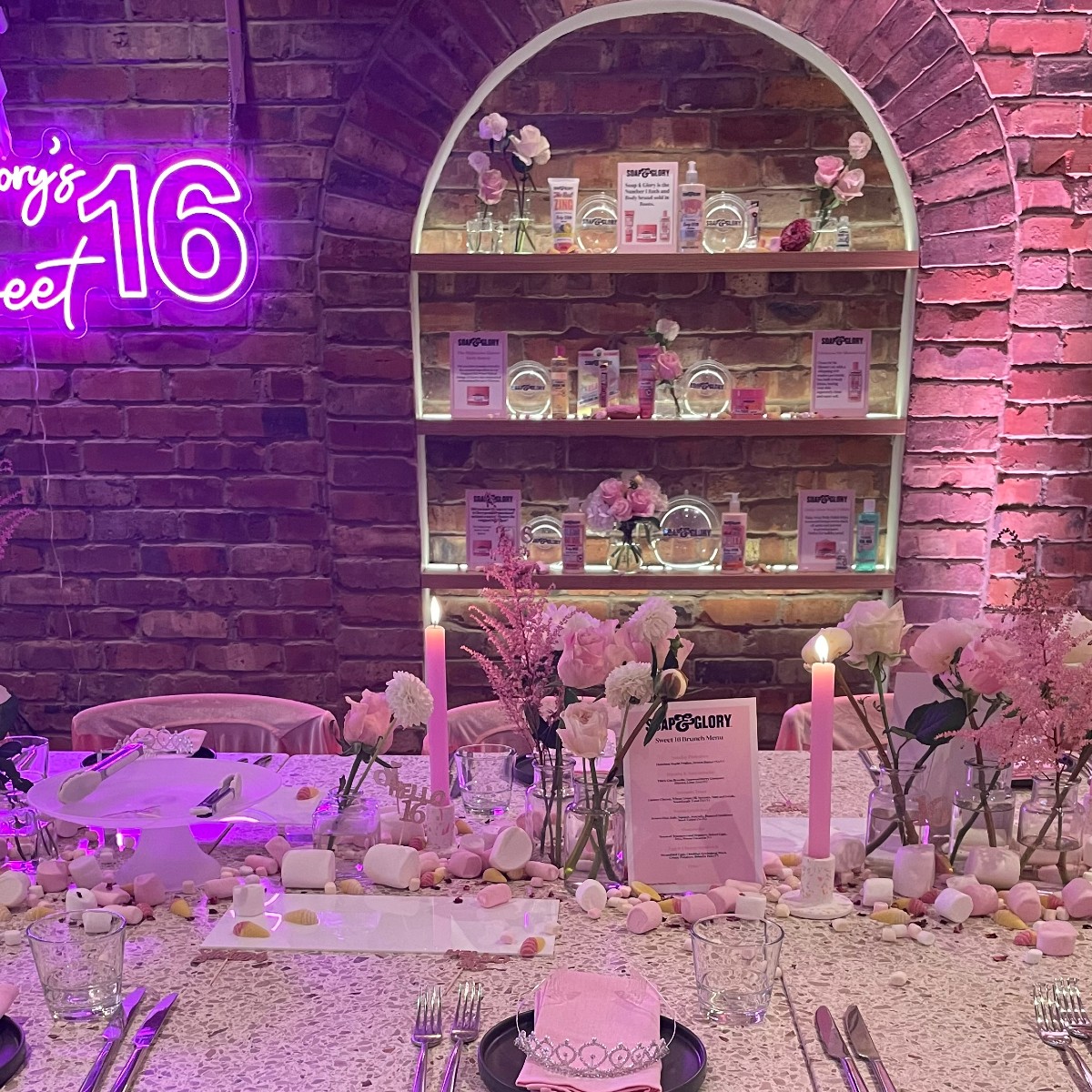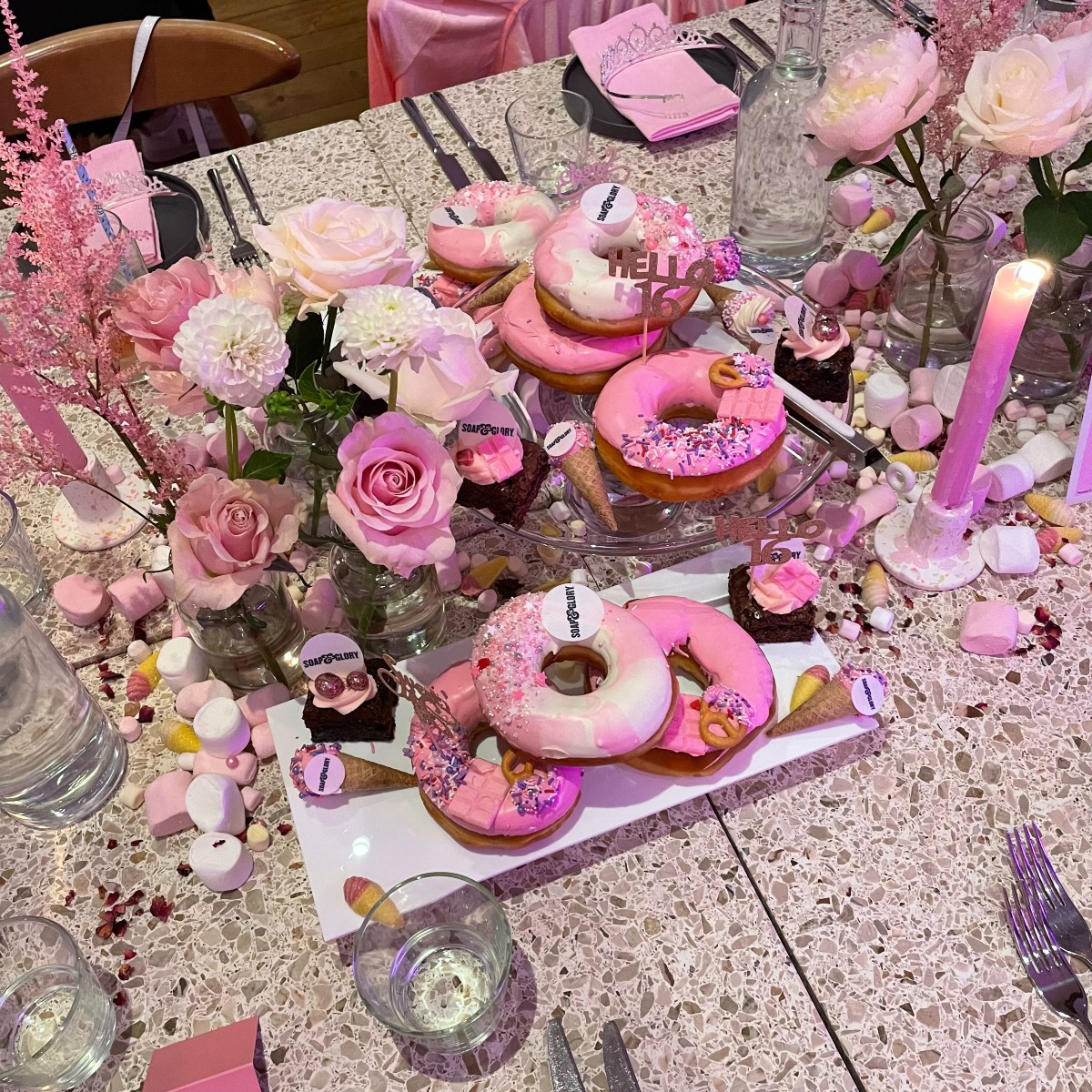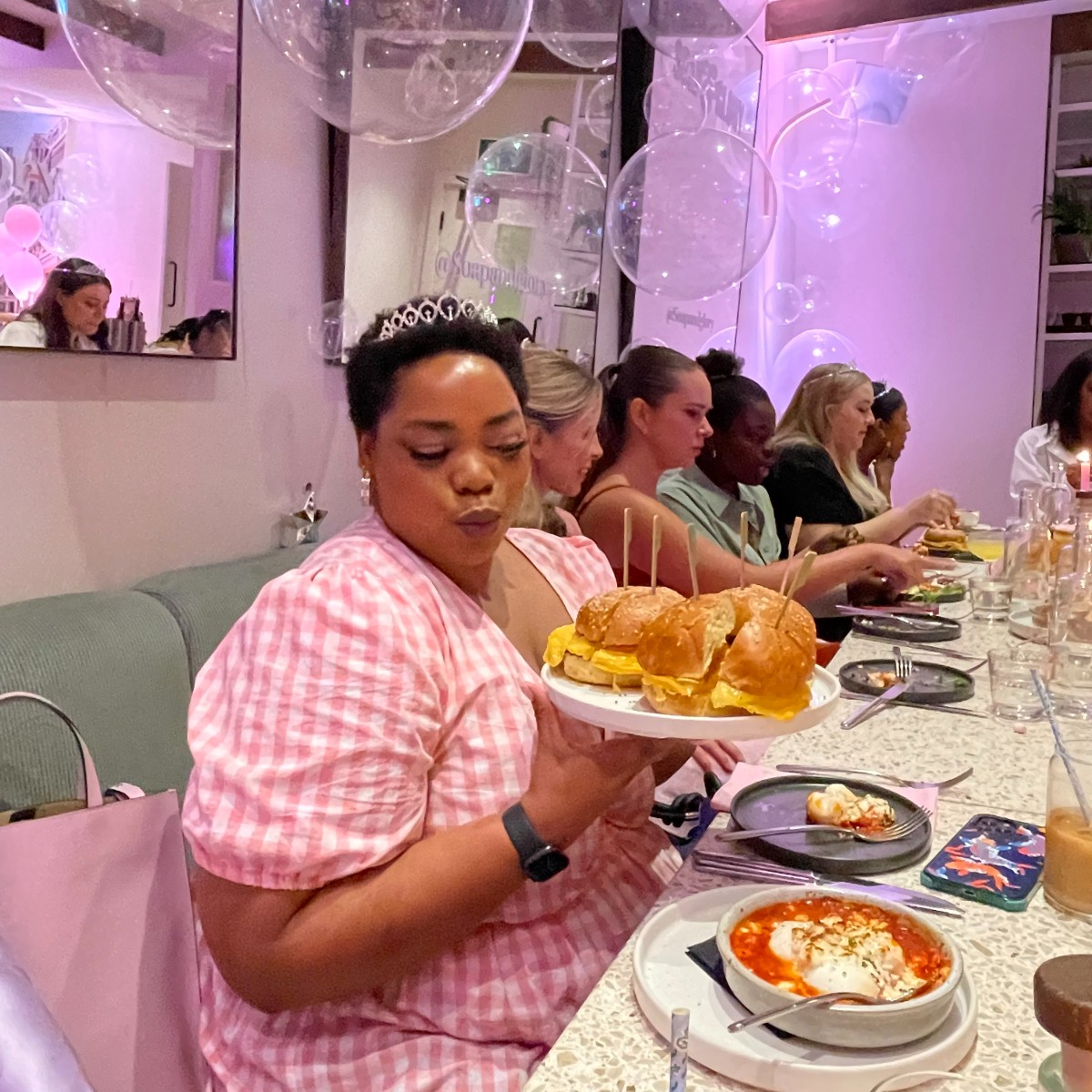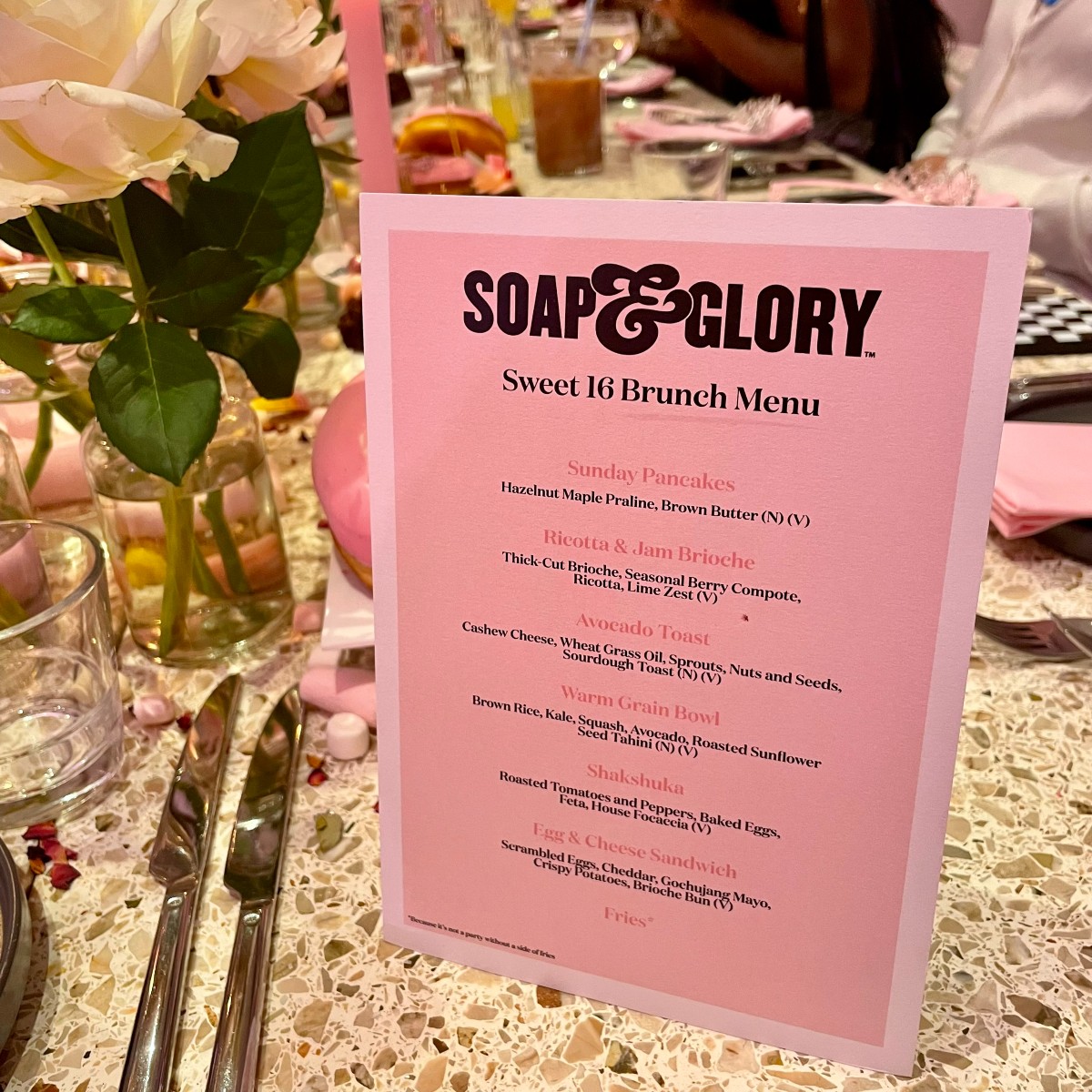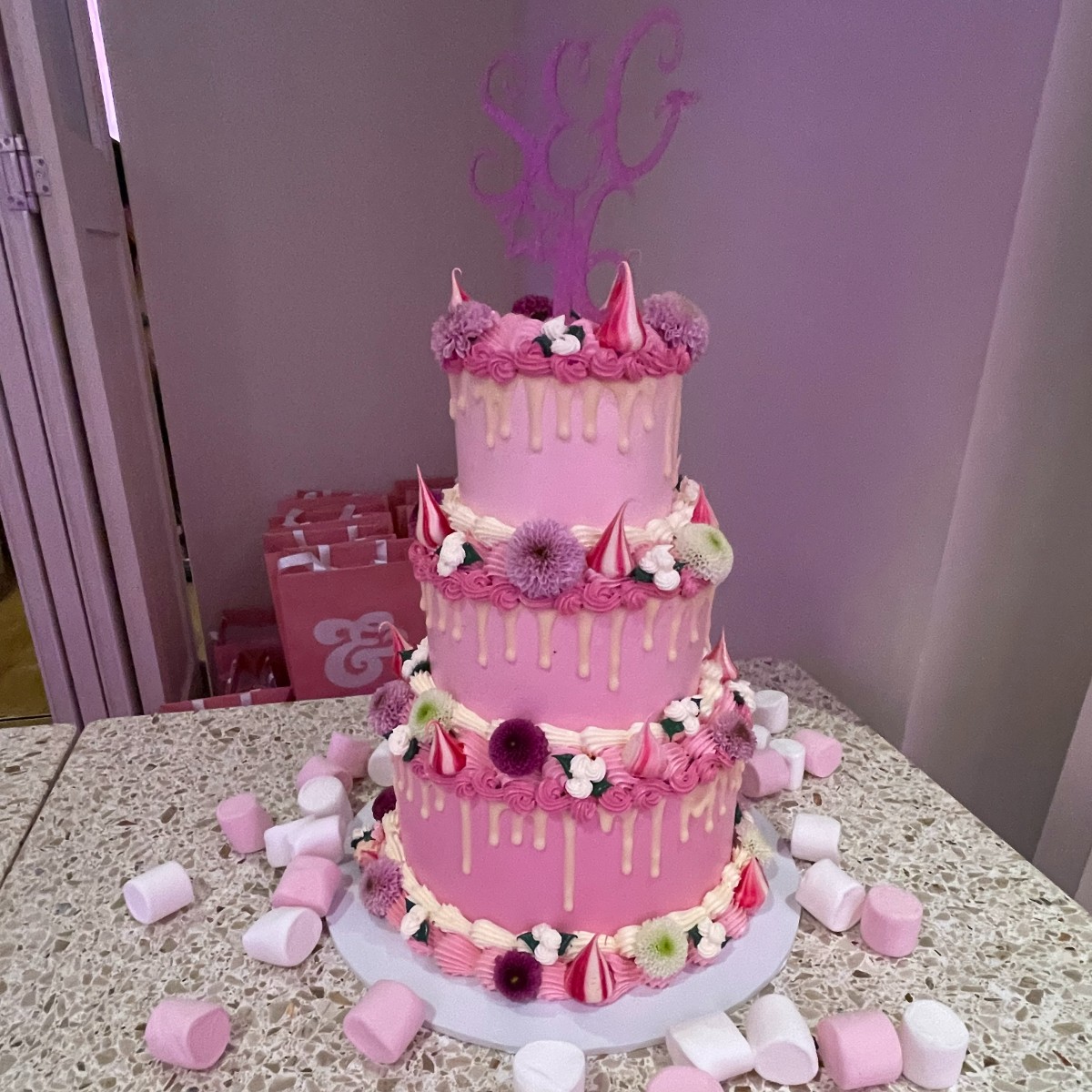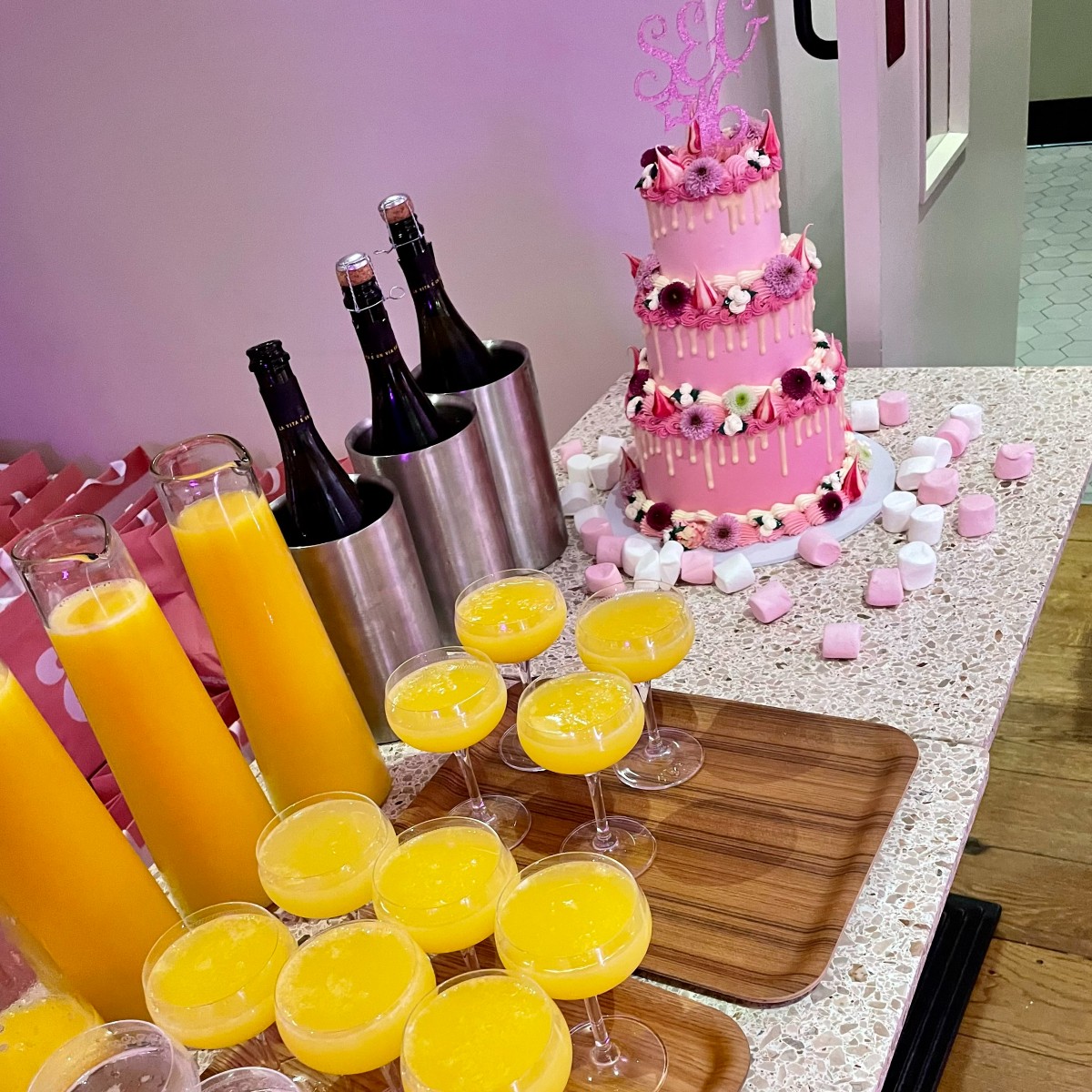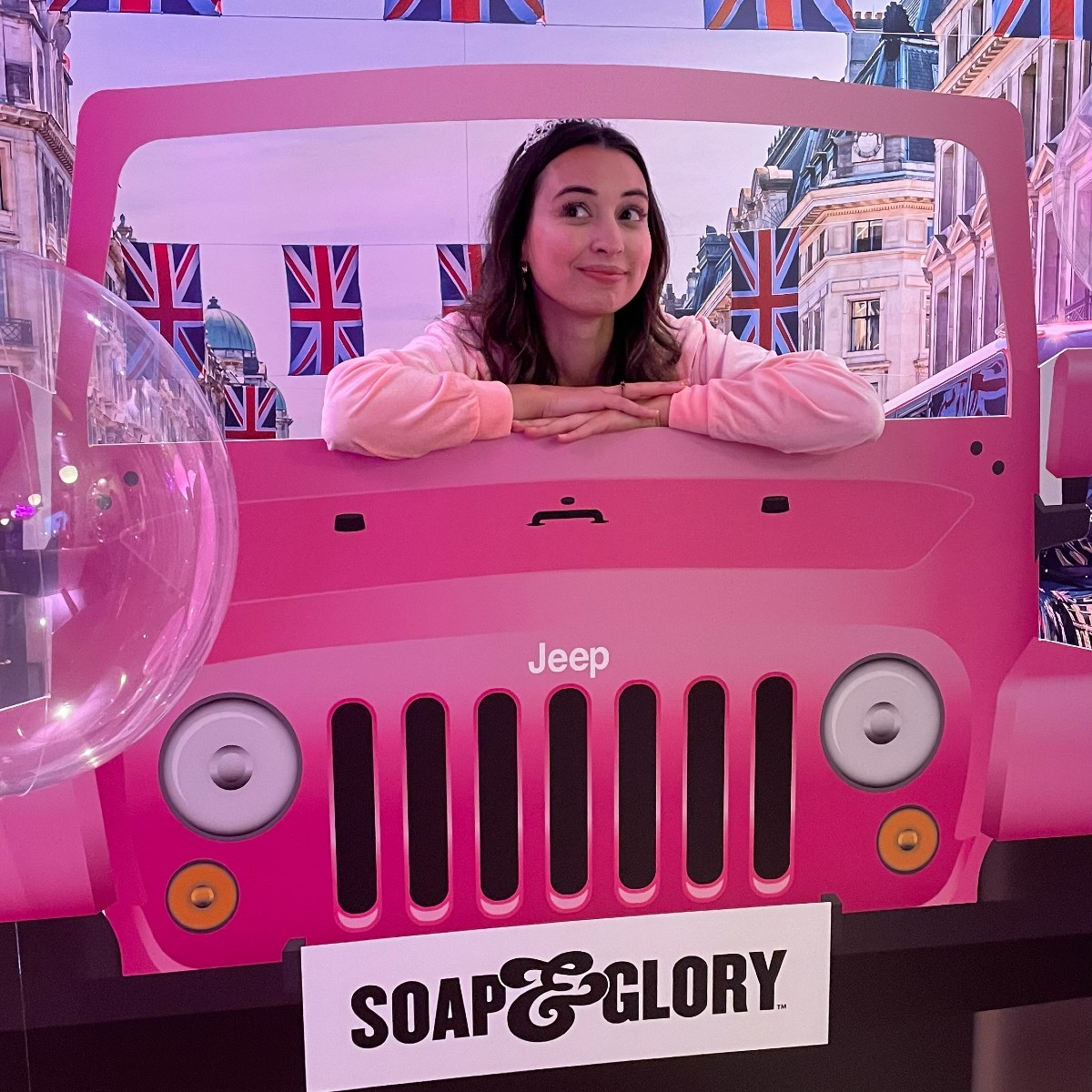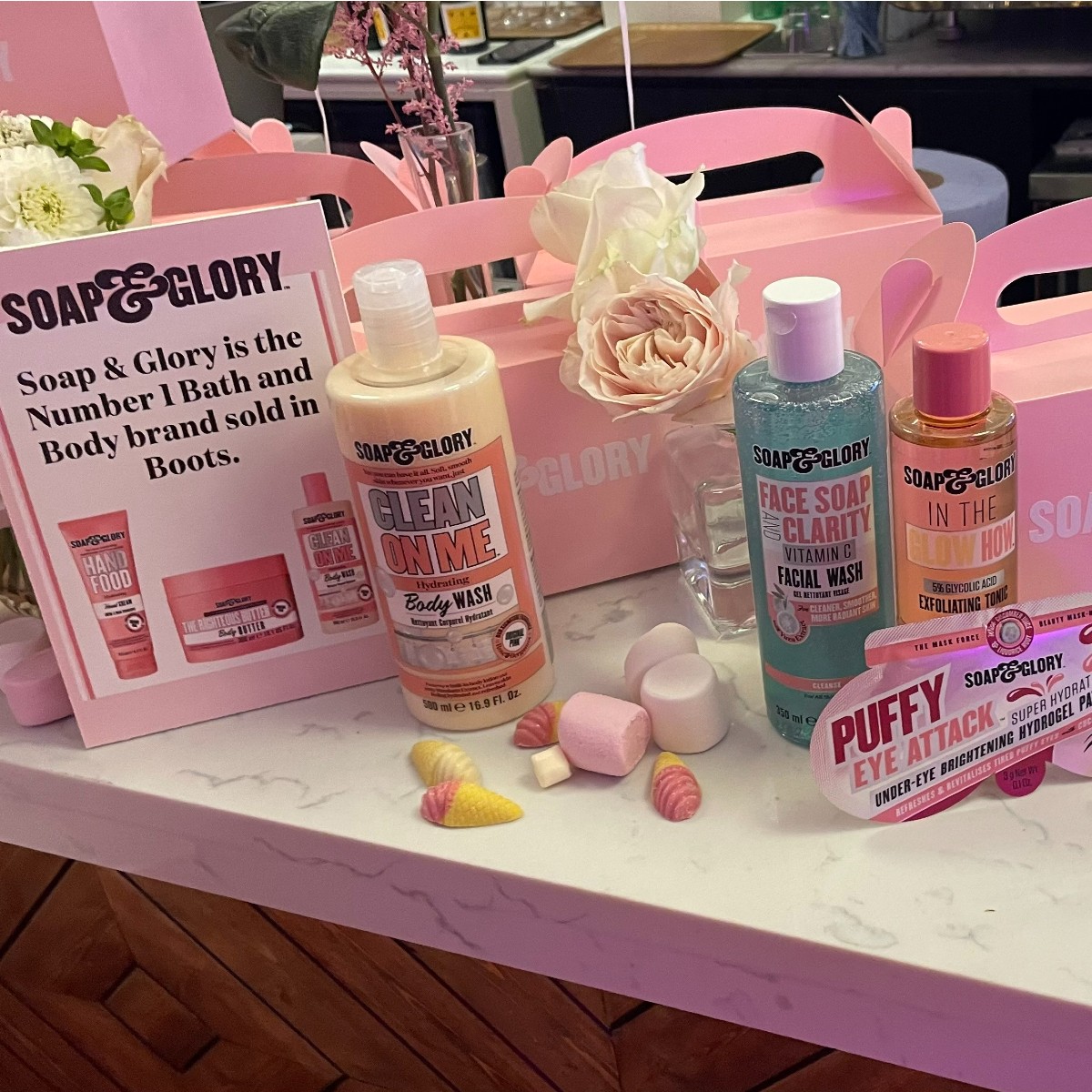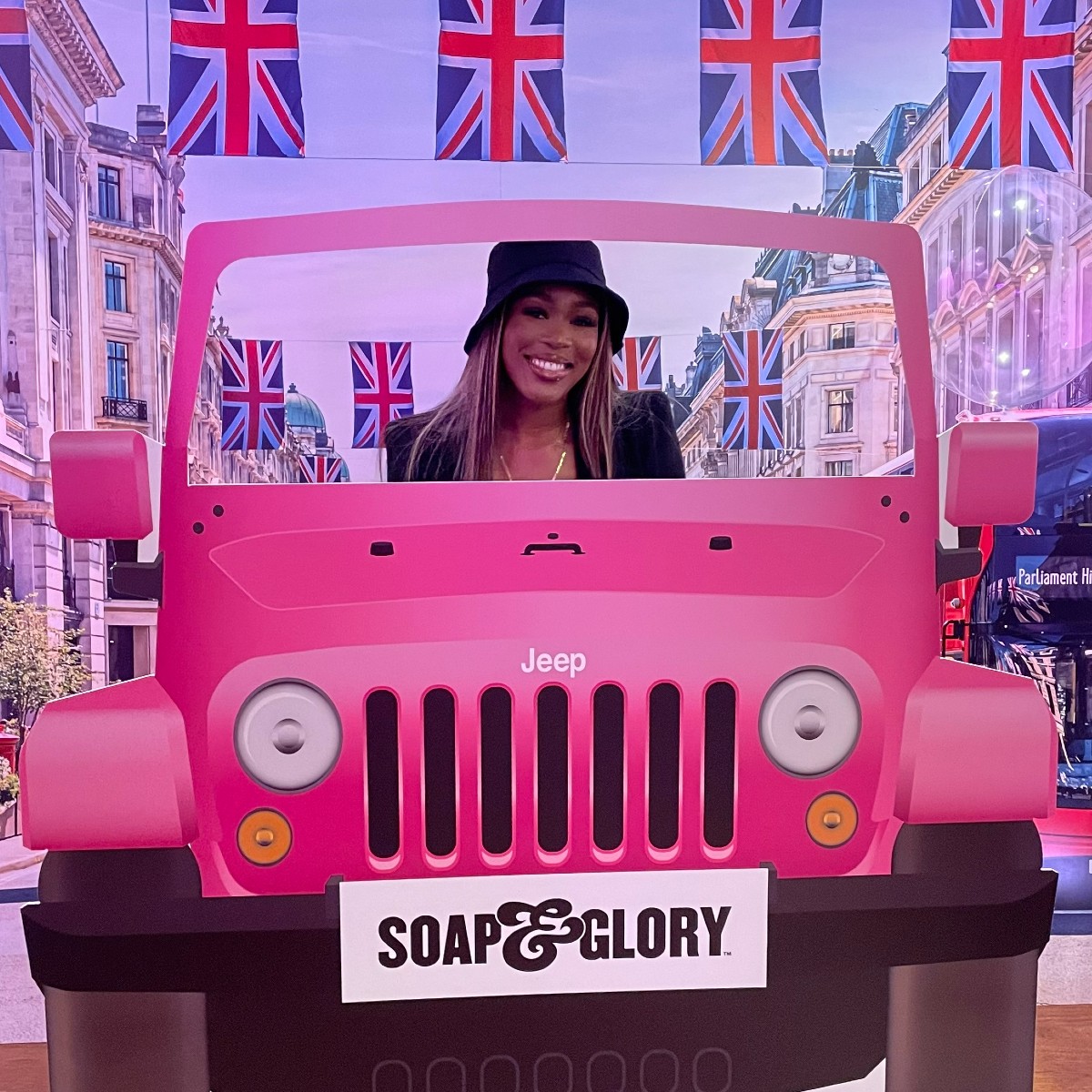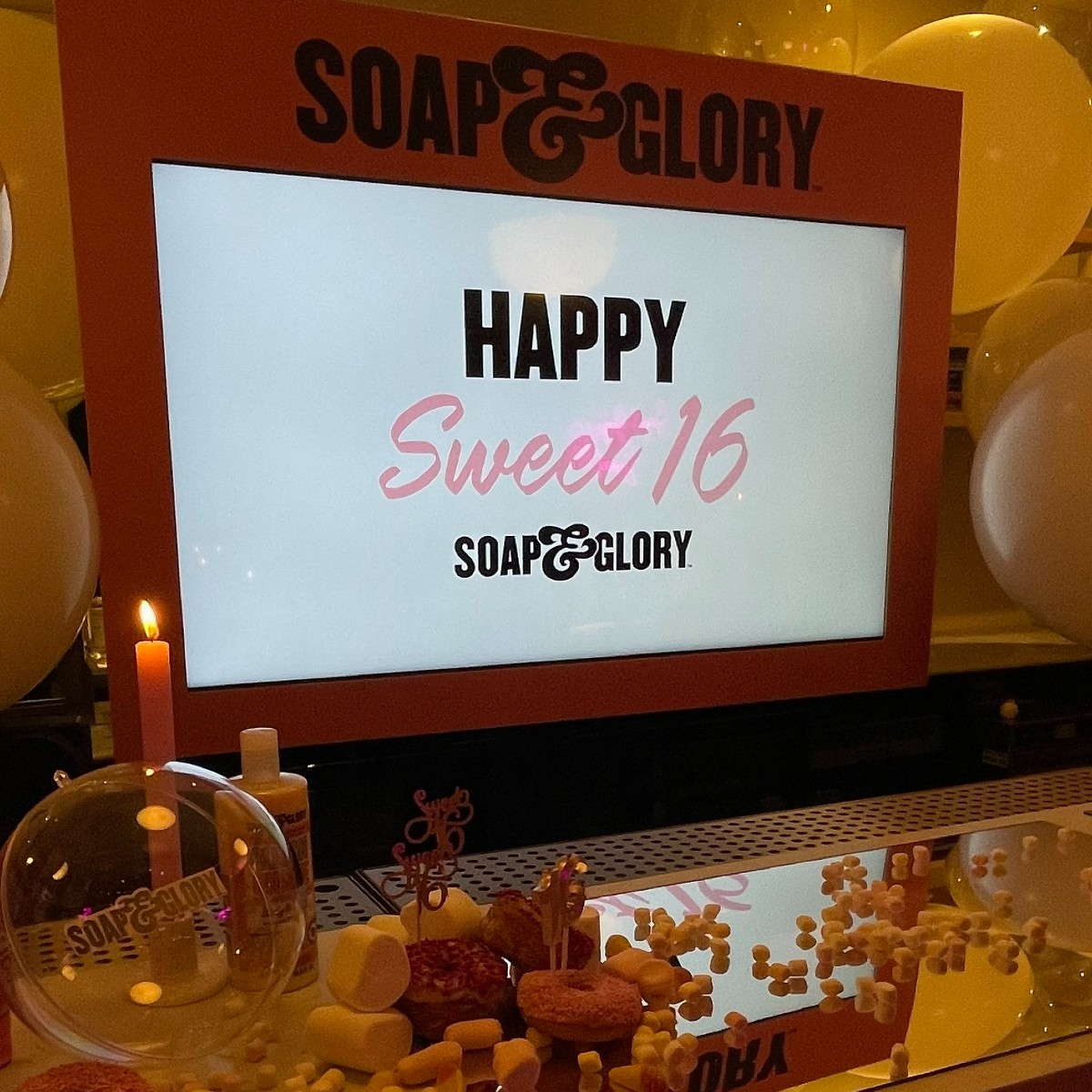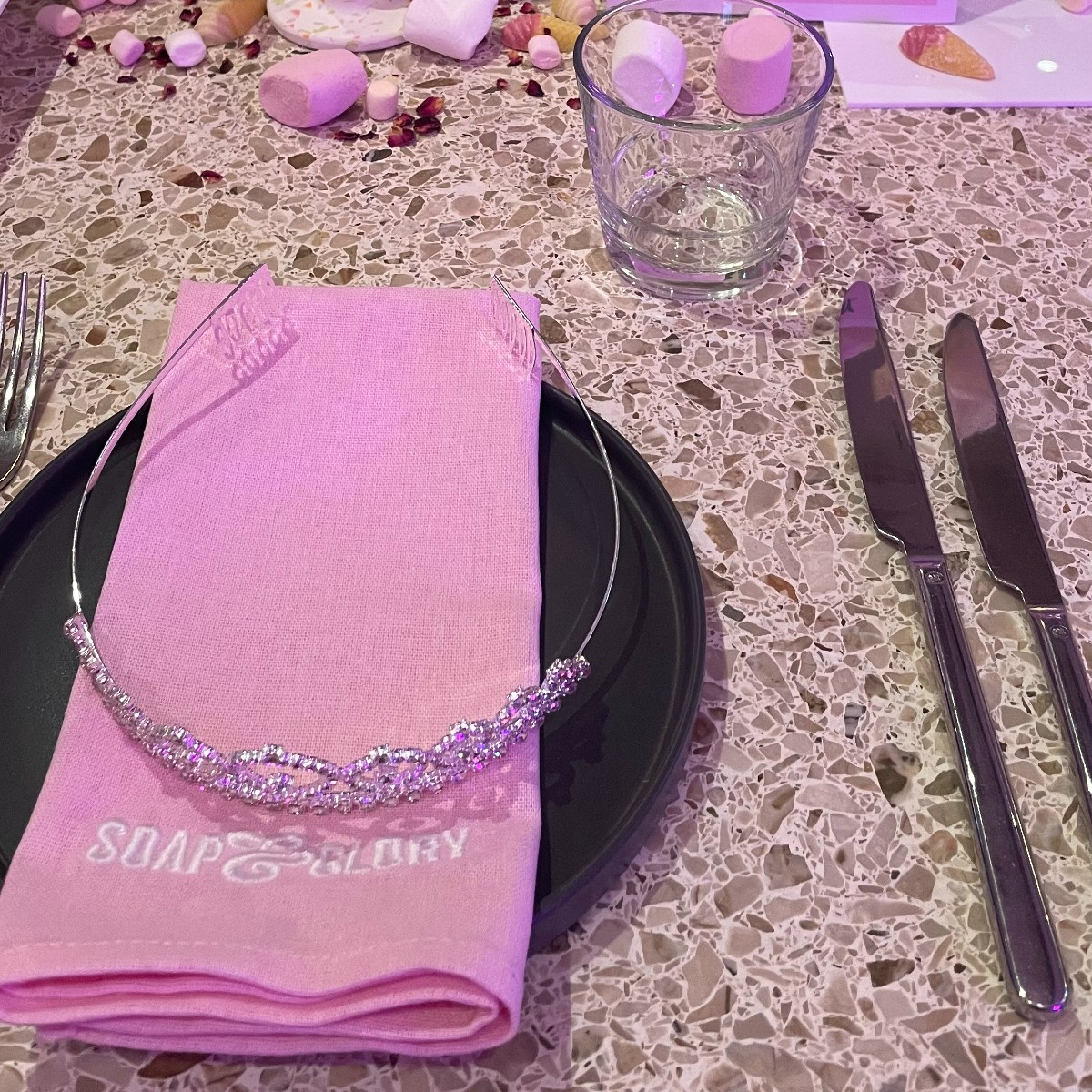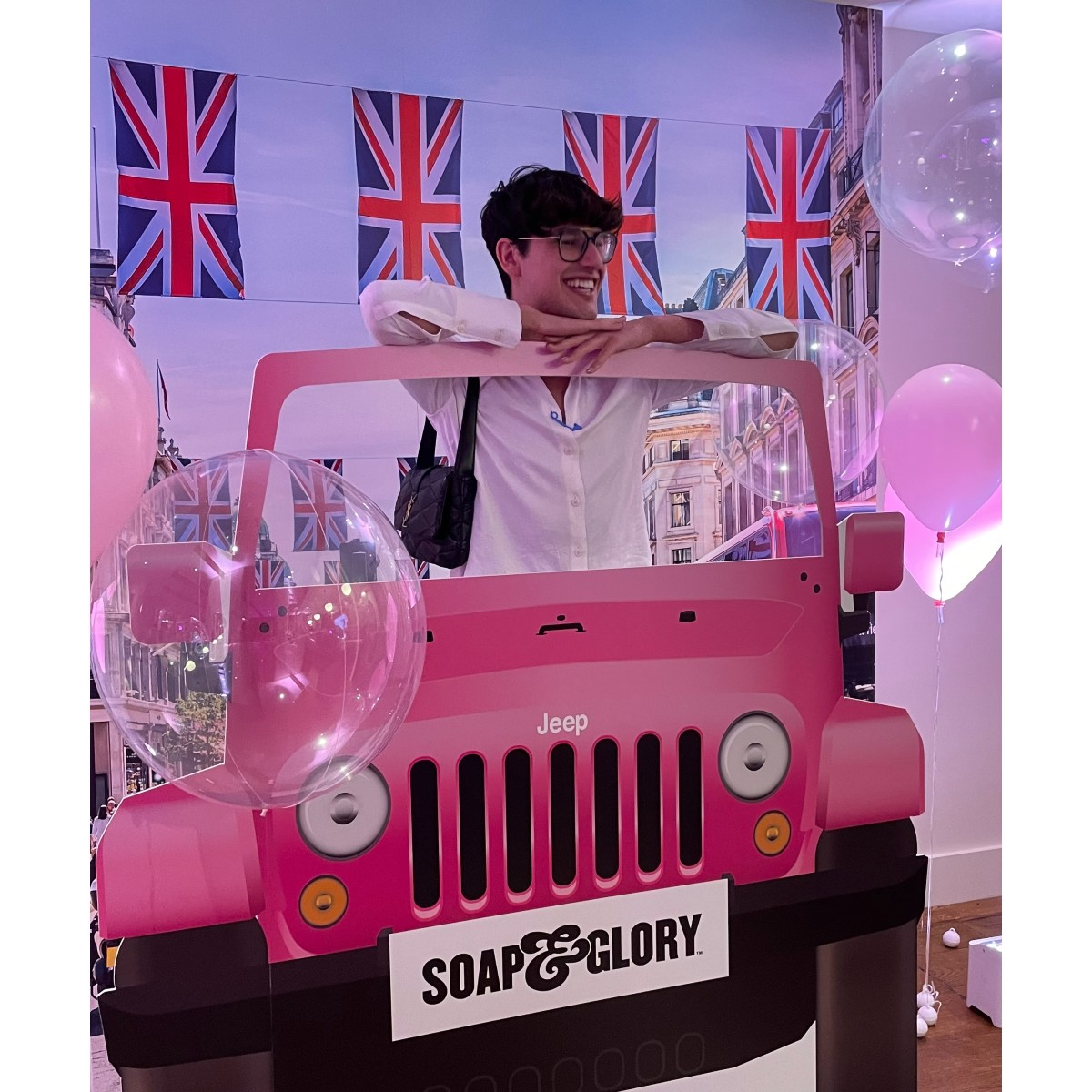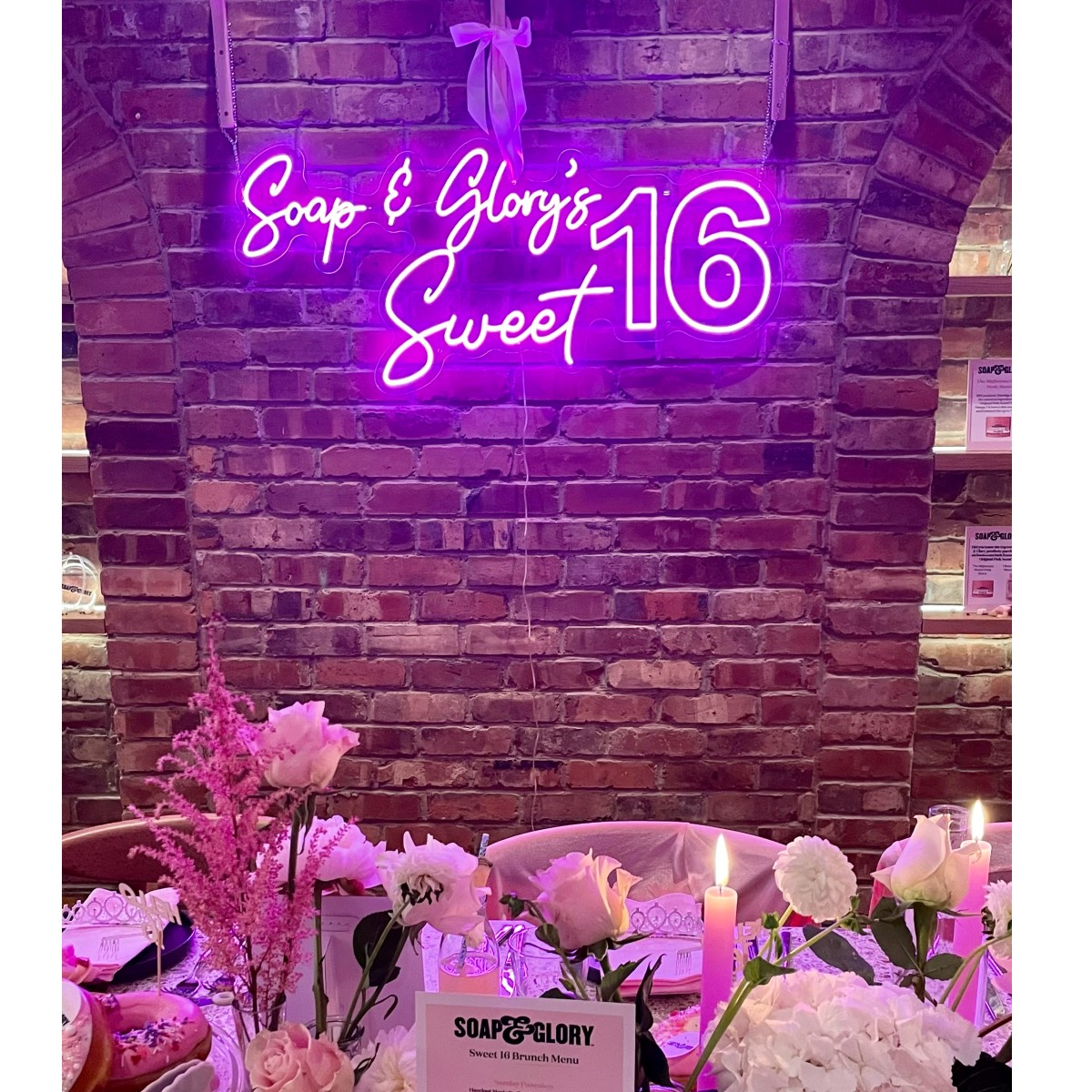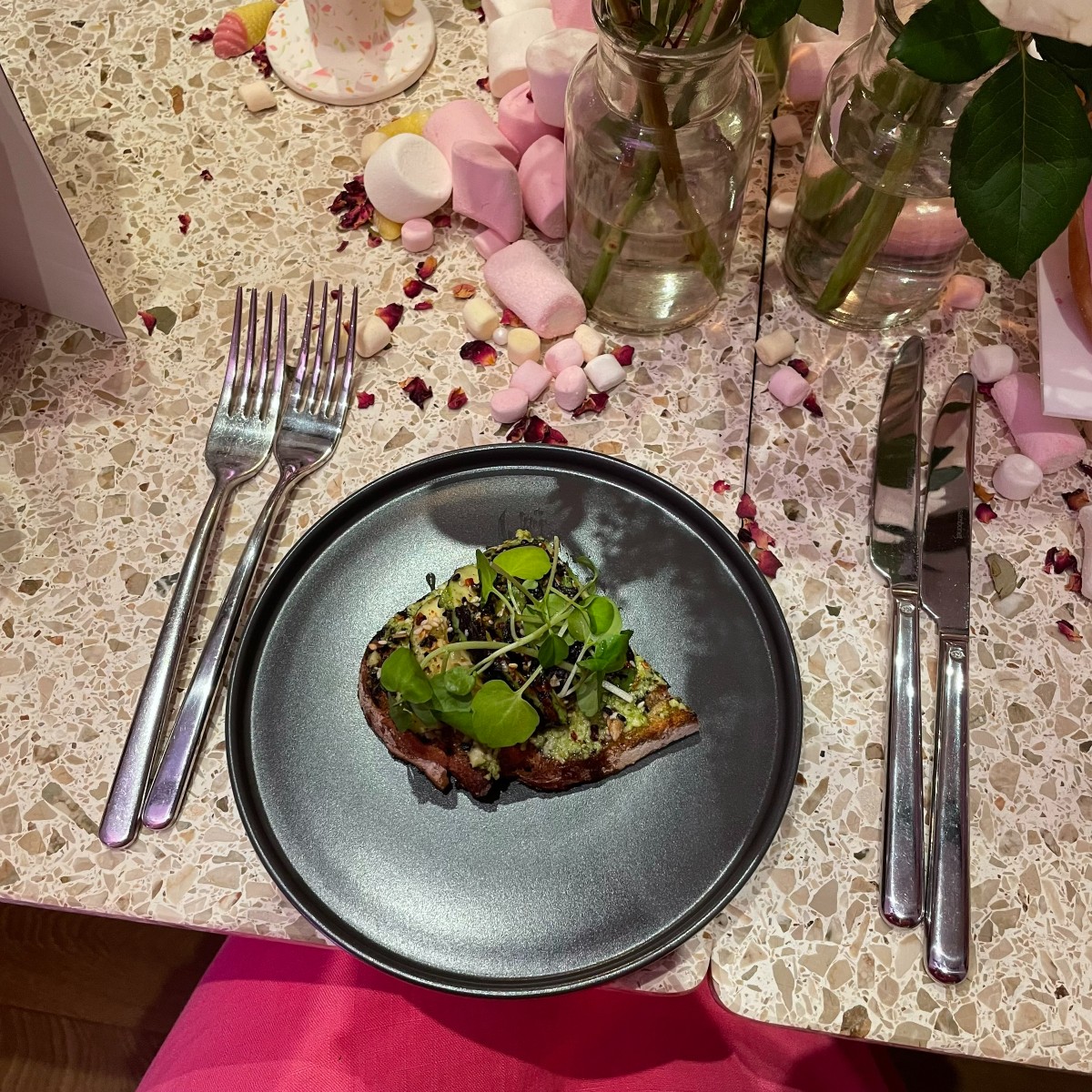 Can you spot a few of your favourite products? Highlighting our best-sellers is our mission because whether you are a Soap & Glory cherished first timer, or a valued long-timer, these are the products to get your hands on. They are our icons that stand firm fan-favourites. 
You can find out more about our cult classics in our blog post here >
We've been on a journey over the years and still have room for improvement but, we're proud of how far we've come. You can learn more about Soap & Glory here >
Get to know some of the faces at S&G HQ by snooping at our Meet The Team post here >
Here's to another 16 plus years!
TEAM, SOAP & GLORY X