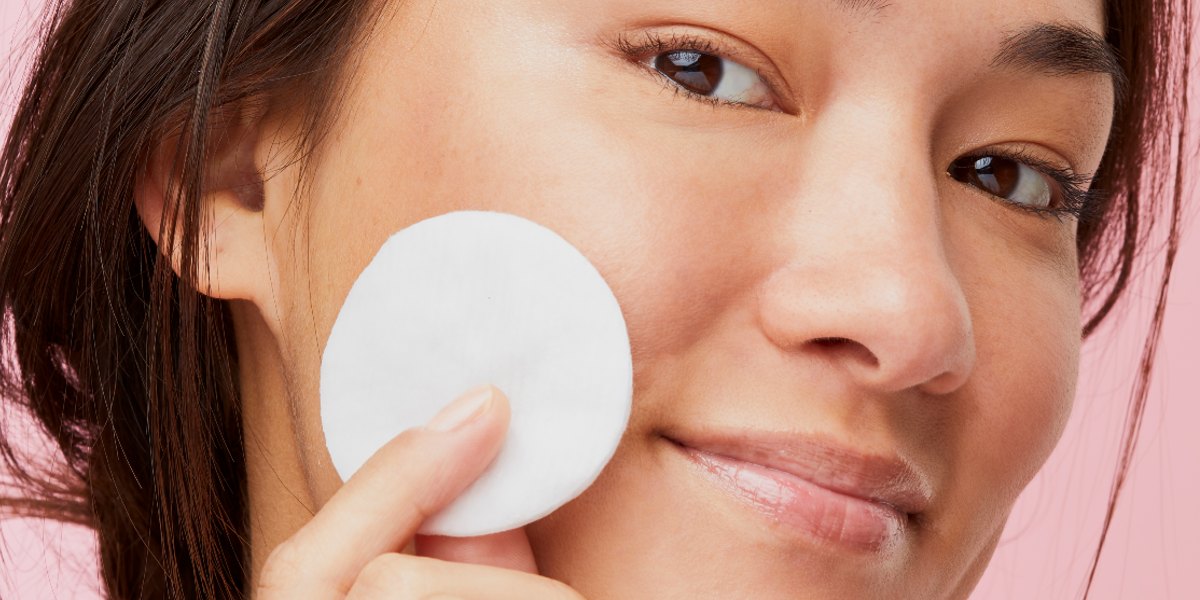 Introducing The Glow Skincare Range, With Michaella Bolder
Turn up the sunshine every day with our new Glow Skincare range! Power-packed with Vitamin C, this range fast tracks radiance, refreshes and refines skin texture and tone. It's like adding a dose of sunrays to your day so that even on the dreariest, you'll feel energised (take that rain clouds).
But don't just take our word for it. We asked celebrity facialist Michaella Bolder to share her experience using the products. There's little Michaella doesn't know about the beauty business. As someone who has plumped and prepped celebrities for major fashion shoots and red carpet at the Golden Globes, Brit Awards and BAFTAs, Michaella knows all the skincare tricks out there.
(Plus, she was Head of Tanning on Strictly Come Dancing – do these credentials get any better?!)
Watch Michaella's video below, and read on to find all the links and extra information you need!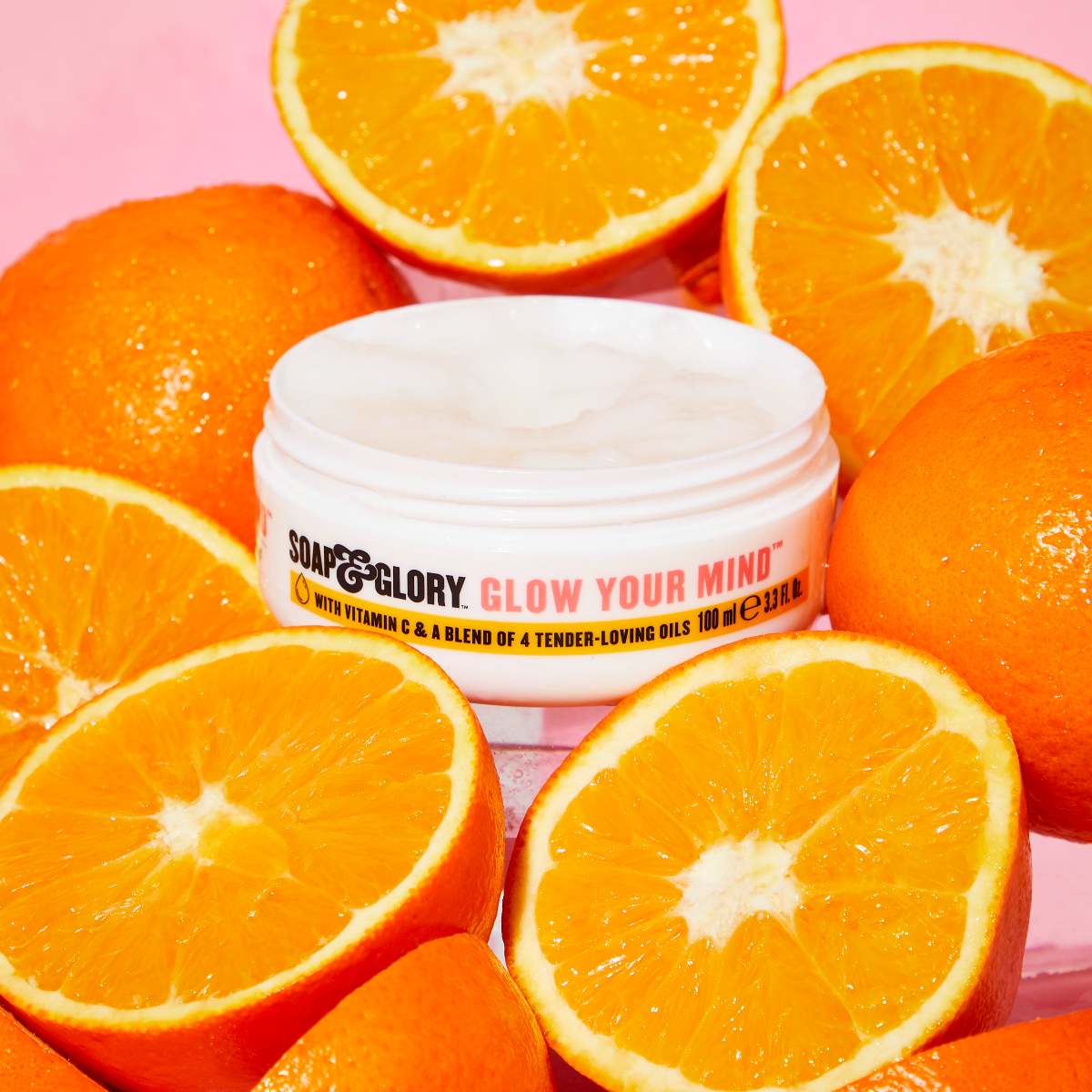 Nourish & Cleanse
Glow Your Mind™ Nourishing Cleansing Balm is a silky soft, lightweight and scent-free cleansing balm. Four ultra-nourishing oils (marula, avocado, jojoba and apricot) melt away makeup and even waterproof mascara. Michaella recommends a single cleanse in the morning and a double cleanse in the evening.
Michaella's tip: Take a 10p coin-sized amount and rub between your fingertips. Cleanse once to remove dirt and grime. Cleanse twice to allow the brightening benefits of Vitamin C to get into your skin. It's the second cleanse that really counts as it's the one where the active ingredients really get to work. Your skin is left feeling ultra-clean and nourished with no tautness.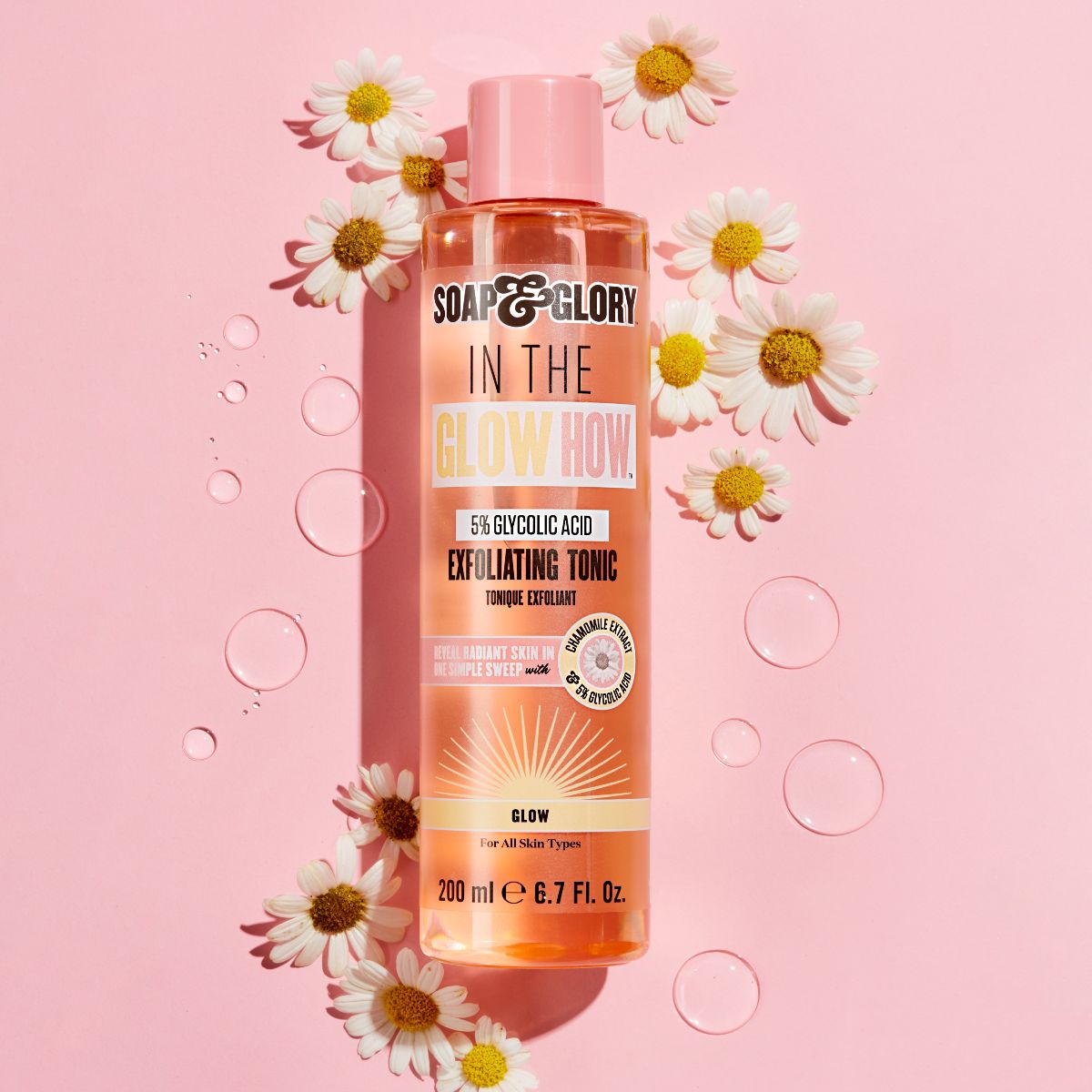 Exfoliate & Renew
In the Glow How™ 5% Glycolic Acid Exfoliating Tonic gently sloughs away tired old skin cells to encourage cell turnover, reveal a fresh and smooth complexion, and stimulate collagen. With 5% Glycolic acid, this toner will lift and brighten your skin and leave your skin feeling smooth, radiant and more even toned.
Michaella's tip: Exfoliation is essential as it smooths your skin but also makes it more responsive to the active ingredients in your products, like Vitamin C. Soak a cotton pad and sweep it all over your face. Use it morning and night, and get that beautiful tingly feeling, so you know it's working. The toner also contains chamomile and it's also perfect for sensitive skins.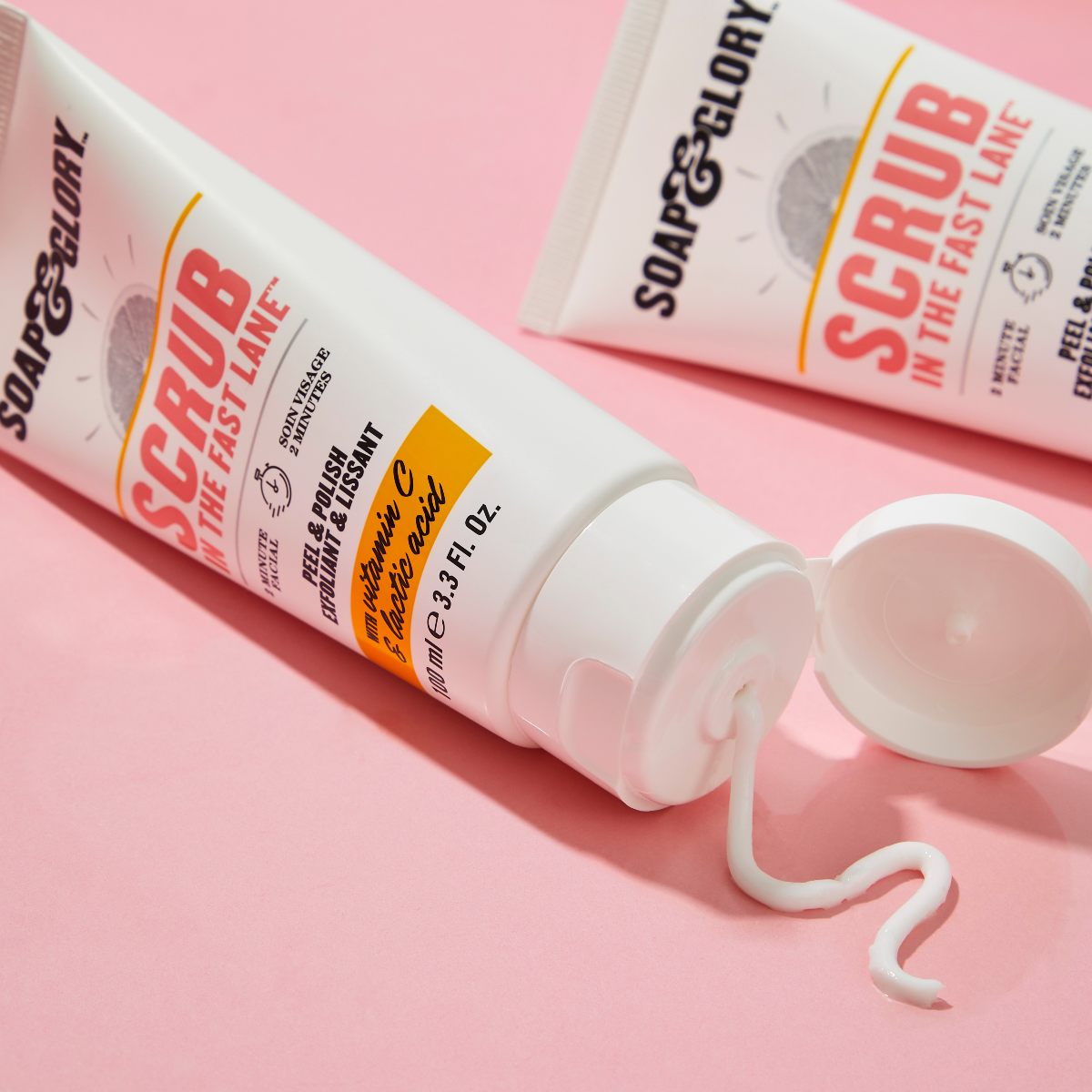 As an occasional deeper exfoliation, Michaella recommends Scrub in the Fast Lane™ 2 Minute Peel & Polish, which contains Vitamin C, salicylic and lactic acid, as well as tiny crystals to buff away dead skin cells and leave skin polished and renewed.
Michaella's tip: Use Scrub in the Fast Lane™ two to three times a week. It's a great mid-week addition to your routine.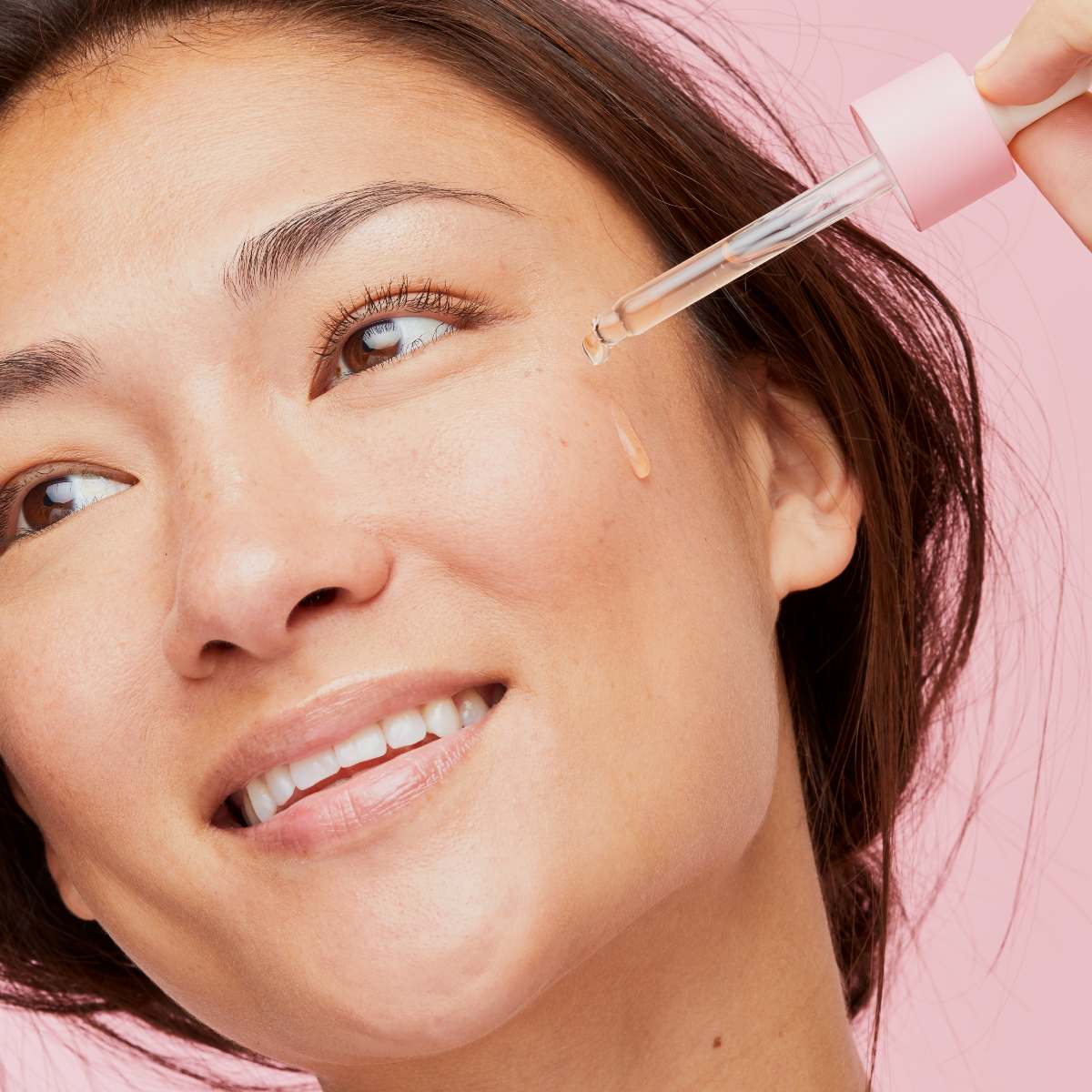 Fresh Faced & Radiant
Glow With It™ 10% Vitamin C Serum is a power tool everyone should have in their beauty toolkit. Potent but oh-so-gentle, this silky formula is the secret to reducing fine lines and increasing radiance.
Michaella's tip: This lightweight serum blends into the skin super easily. Apply one pump over your face, neck and décolletage morning and night and press in. The antioxidant-rich formula breaks up free radicals for healthier, brighter skin. The formula is not too astringent and gentle enough for all skin types.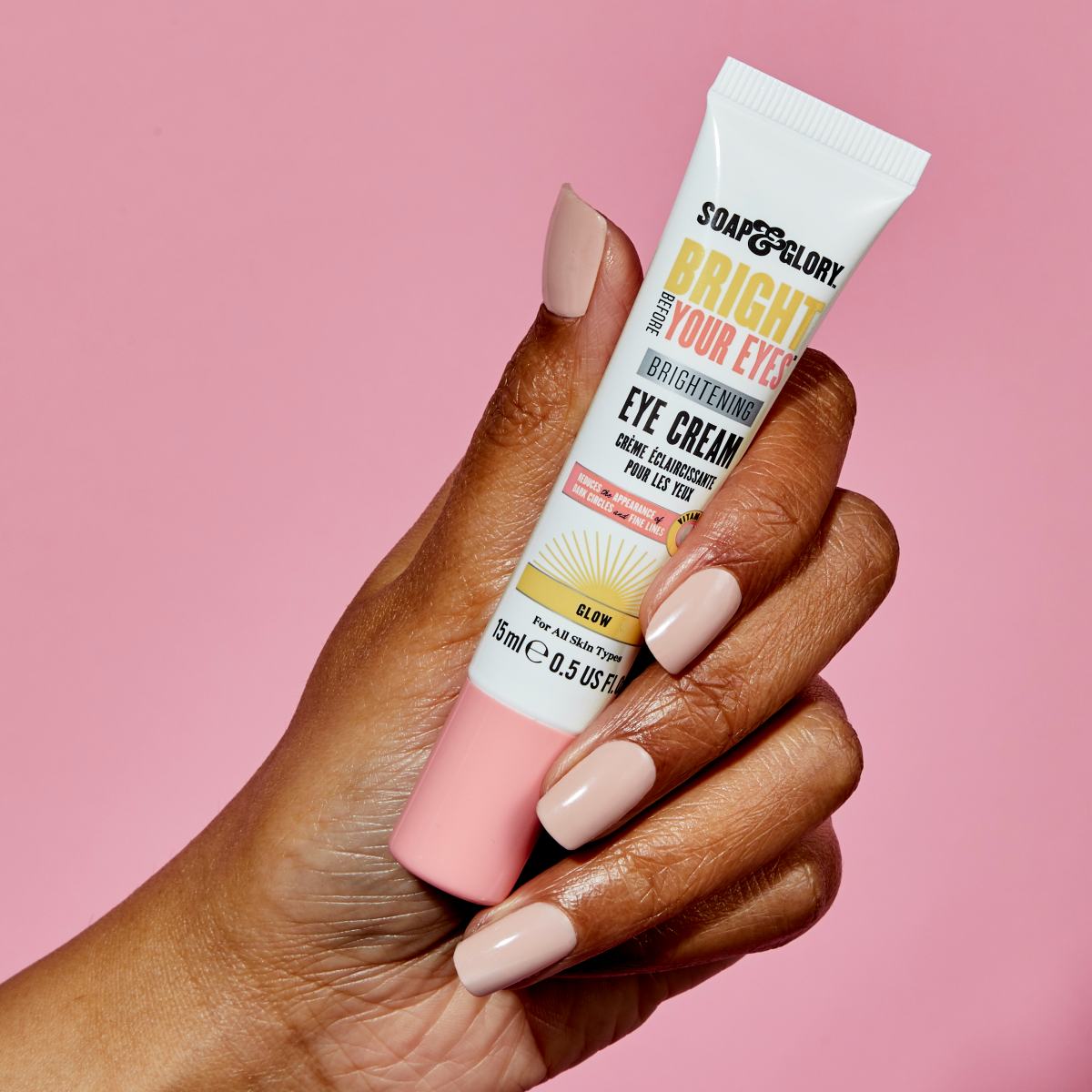 Wake Up Eyes
Bright Before Your Eyes™ Brightening Eye Cream is a light, Vitamin C-enriched gel that sinks beautifully into your skin to brighten and banish dark circles.
Michaella's tip: This gorgeous formula is like a serum and isn't too heavy. The hyaluronic acid works on those dehydrated crow's feet and the vitamin C brightens and gives an instant radiant boost. Dab around the eye area and gently massage in until it is completely absorbed.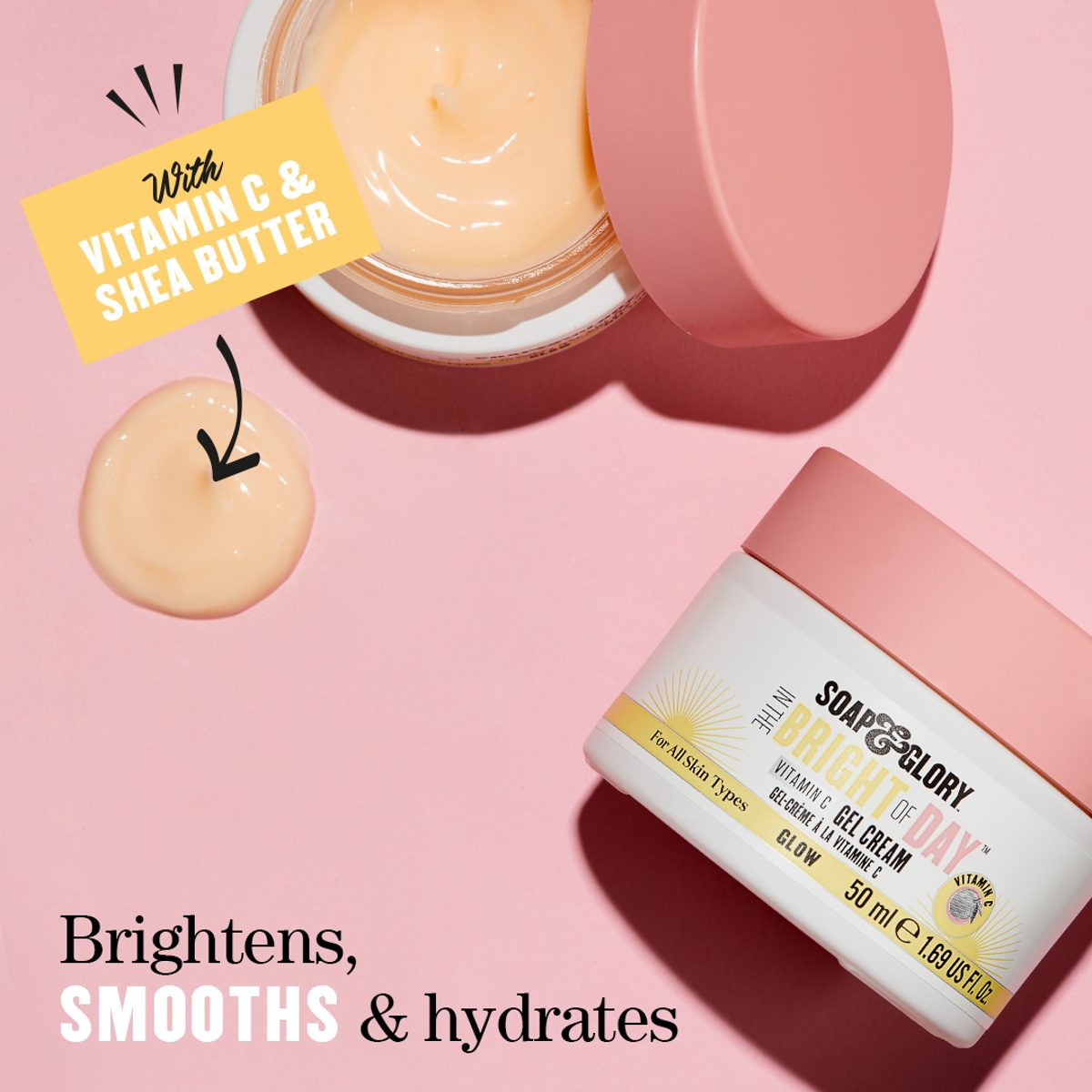 Hydration Rush
In the Bright of Day™ Vitamin C Gel Cream is a wondrously light gel-cream skin smoother, which delivers over 24 hours of radiant moisture after an instant, brightening energy boost.
Miachaella's tip: This lightweight moisturising gel contains nourishing shea butter and P-Omegas to lock in moisture and you get another shot of antioxidants from the vitamin C. Massage on the skin, over your eye treatment. It smells delicious and my skin feels secure and strengthened by the key ingredients. My skin feels like it's been kissed with the most beautiful shot of hydration.