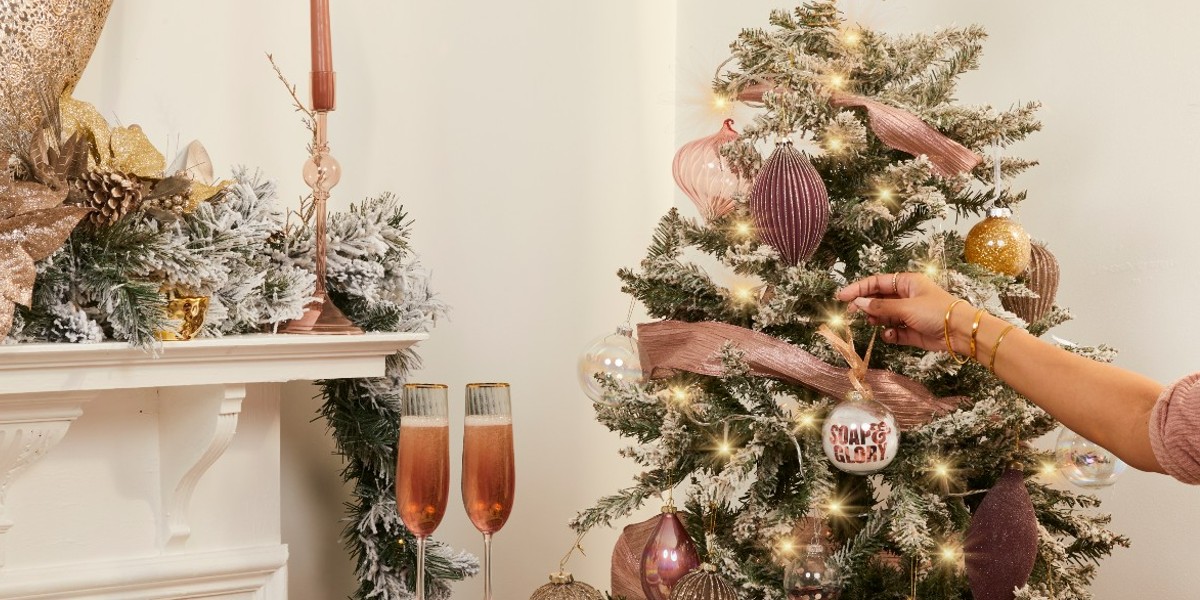 Unwrap a little self care this Christmas
Life can be hectic at any time of year. But even though we adore the festive season, it can be an incredibly busy time too. With a deluge of party invitations, gift lists to compile (not to mention check twice) and mountains of wrapping, sometimes we just want to ditch our diaries and take a few well-earned moments for ourselves.
But how do you self-care when you have no time to spare?
Here at Soap & Glory, we're all about maximising all your precious moments of me-time, from mere minutes to a whole day.
Soak up our glorious goodies, show yourself some appreciation and enjoy some much-needed self-indulgence this Christmas season. Think of it as a little gift from you to someone super special. You!
Need some indulgent inspiration? We've got you covered with our top self-care tips.
Your self-care routine to suit every schedule.
We don't mean to brag, but as proud pampering professionals, we know a thing or two when it comes to self-care. The secret? Focus on what you truly want to do and tap into your own enjoyment – no matter what anyone else thinks! 
If you have… 5 minutes of me-time
Only have a few minutes to spare? That's plenty of time to squeeze in some self-care. 
Music is a fantastic mood booster, and in five minutes, you can listen to your favourite song twice. Extra pick-me-up points for enthusiasm – air guitar moves at the ready!
Or, take a few precious moments to slowly sip a soothing drink. It's like a hug in a mug! Whip up your favourite herbal tea, a warm cup of coffee or a luxurious hot chocolate topped with whipped cream.
Need a super quick fix? It's time to roll with it… our Soap & Glory Roll On The Moment™ Roller Ball Gift Set, that is. Offering two fabulous feels in one perfect pick-me-up pack, you can enjoy a heaven-scent moment of bliss, instantly matched to your mood. If you need uplifting, the fruity notes of Simply The Boost™ will refresh and revive you, while if you're looking to unwind, the expertly blended Perfect Zzzen™ will relax and restore.
If you have… an hour of me-time
Call us biased (we definitely are) but we say no self-care routine is complete without a full-on pamper session from top-to-toe. You deserve it!
Pack in glorious moments aplenty with an all-spa experience, courtesy of our Home Is Where The Spa Is™ Christmas Gift set. The best part? You don't even have to venture out into the cold! Transform your very own bathroom into a heavenly spa haven with just a few deluxe additions, from sensuously sudsy body washes and smoothing scrubs to pore-perfecting masks.
Unwind body and mind with an hour-long soak, guaranteed to relax, refresh and restore you to fine form. First, select your book of choice. From steamy romance to laugh-out-loud comedy, go for whatever floats your self-care sailboat. Anything goes! Next, pour yourself a refreshing drink. Hydration (inside and out) is key! Read, pink and be merry with our Tray Dream™ Bath Shelf, designed to keep your book and mug (or cocktail glass) high and dry.
Set your mind, body and soul aglow with some seriously sensuous lighting. There's nothing quite like flickering candlelight to melt all your worries away. May we suggest The Jingle Blooms™ Limited Edition Scented Candle to add to the ambience – not to mention the fabulously festive fragrance?
Tune into your senses as you draw yourself a bath fit for royalty. For the ultimate unwinding ritual, our ZZZen In Ten™ Collection is a scent-sational dream come true. With a fabulously Foaming Bath & Shower Oil, blissful Body Souffle, soothing Scented Candle and a super soft Eye Mask, it's the ideal way to prepare for a serene slumber.
Once you're thoroughly pampered and polished, wrap up in style with our pinkredible Feel The Best Dressed™ Satin Bath Robe.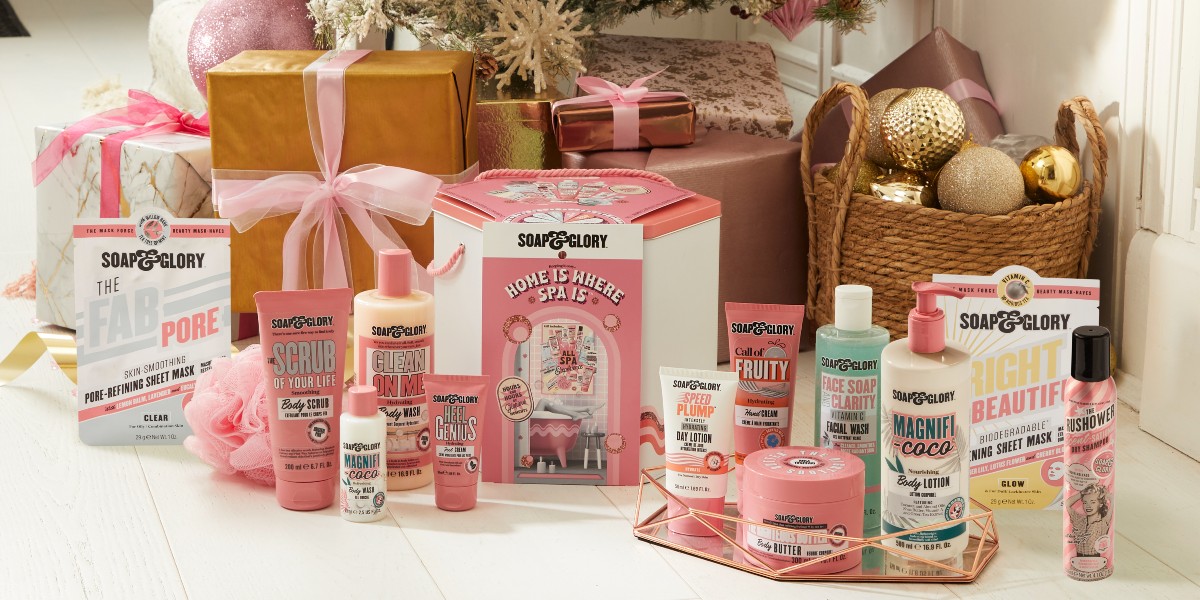 If you have… half a day of me-time
Find yourself with a few hours free? It's time to call your bestie – you've got some catching up to do!
We all love a good giggle, so why not treat yourself to tickets to see the latest comedy film? Afterwards, indulge in some good coffee and cake, or try a new cocktail bar for a good catch up and a laugh.
And if they're not free, who says you shouldn't go on your own? Seize the sleigh… or rather, day!