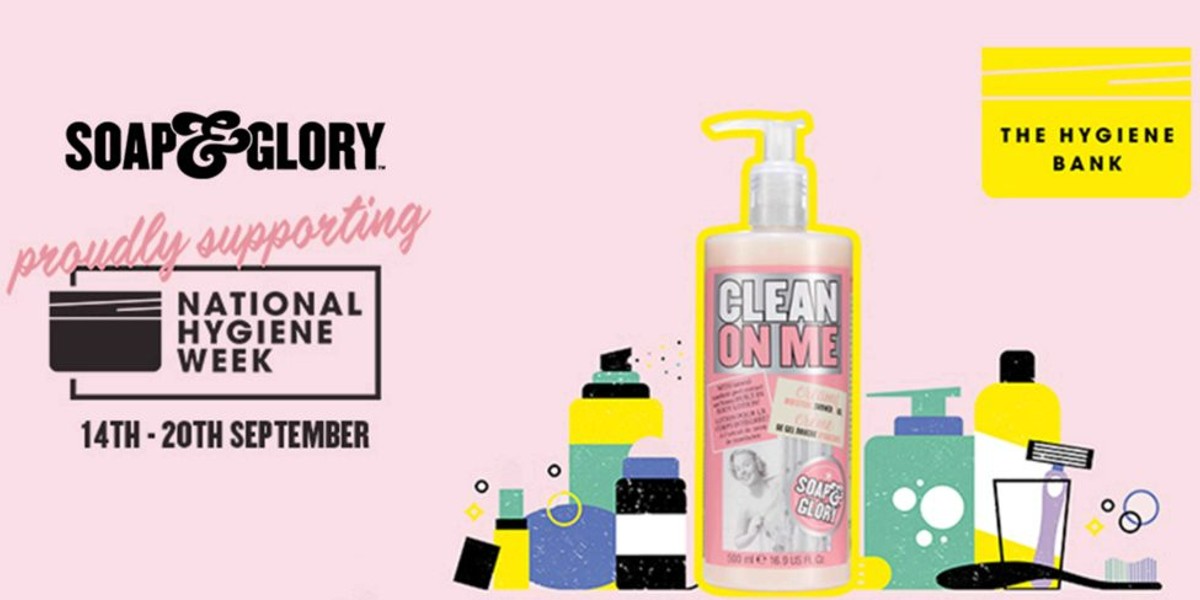 Starting today; 14th September 2020, it's the UKs first National Hygiene Week.
The impact of hygiene poverty is huge and something none of us should suffer from. That's why we are passionate about raising awareness on hygiene poverty and supporting where we can, as much as we can.
SO, WHAT IS HYGIENE POVERTY?
Hygiene poverty means people can't afford basic products in order to keep clean. People must choose between food, toiletries and their bills meaning toiletries fall to the bottom of that list and people have no choice but to go without them.
The impact of living in hygiene poverty is not only being unable to afford toiletry products, but it also has a strong impact on how it makes you feel. The effect on mental health and wellbeing can be very unpleasant. It can make you feel humiliated, knock confidence and increase feeling of exclusion which ultimately leads to social isolation.
A few examples of hygiene poverty include not being able to wash your hair because you simply can't afford shampoo. Not being able to change your toothbrush or not having a hairbrush.
WHO ARE THE HYGIENE BANK?
The Hygiene Bank is a grassroots, people powered charity, grounded in community. Their network of banks exist to ensure those living in poverty and can't afford to be clean, have access to the basics.
WHAT WE ARE DOING AT SOAP & GLORY
We have partnered  with The Hygiene Bank in 2020 to help tackle hygiene poverty. From 1st March- 2nd June 2020, Soap & Glory donated a Clean On Me Creamy Clarifying Shower Gel (full-size of course!) to The Hygiene Bank, for every 50 of our products sold. This resulted in over 19754 donations! To support National Hygiene Week starting 18th September we're also launching a bundle, and for every bundle sold we'll be donating one of our Bubble in Paradise body wash to The Hygiene Bank.
HOW YOU CAN HELP?
Donate:
If you can; donating products to The Hygiene Bank is a simple way to support those in need across the UK and Ireland. You simply purchase the products in need and drop them off at your preferred location. Check The Hygiene Bank website for a list of donation points.
Volunteer:
Without people volunteering at the hygiene banks, they wouldn't be as successful. Therefore, if you can, want to and meet the criteria, then a glorious way to help would be to volunteer. There is more information about volunteering here.

Read and spread the word:
If you can't donate right  now, then simply reading all you can about hygiene poverty is wonderful. Start those conversations with your family and friends to spread the message far and wide.

Together we can tackle this head on.
Hygiene poverty isn't a widely understood issue so reading all you can about hygiene poverty and sharing your new knowledge with friends and family can help to spread the message far and wide.