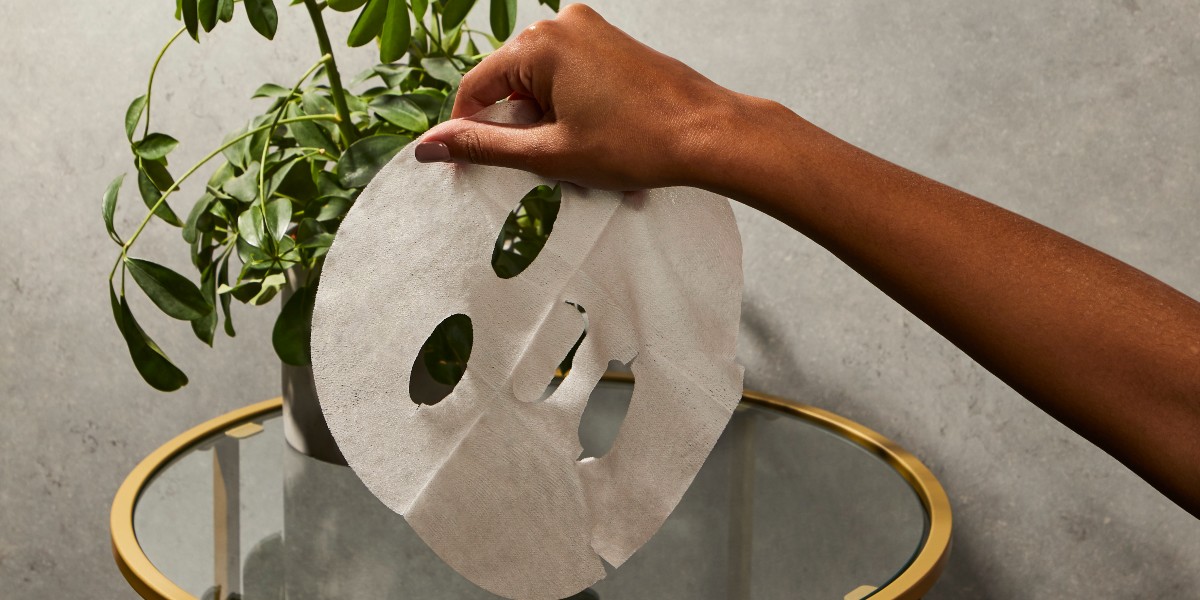 The Best Face Mask For Your Skin Type
Gone are the days when face masks were only seen at teenage sleepovers and left you picking purple gunk from your eyebrows for days on end (good times). It's safe to say that face masks have come a long way since then and are now packed with A-grade active ingredients, offering unparalleled levels of at-home skincare repair.
So now the kids have (mostly) gone back to school, and you have (slightly) more head space, grab yourself 15 to 30 minutes of downtime to relax and recharge with one of our seven skin saving masks. Because let's face it, you blooming deserve it.

Read on to find the right mask for your skin concern.
SHEET MASKS
These serum-drenched, face-shaped cloths deliver instant results quickly and easily. Heavenly hydrating, they usually have a higher dosage of actives, making them perfect for a little pampering pick-me-up (for use every day if you'd fancy it).
PEEL OFF FACE MASKS
Peel off masks have us feeling all kinds of nostalgic – but it's not just the oh-so-satisfying removal that makes these masks so good. They work to gently remove the outermost layer of your skin, sloughing off dead skin cells and cleansing pores, to reveal radiantly revitalised skin. We recommend using two to three times a week.
CLAY FACE MASKS
Detoxifying. Purifying. Pore cleansing. These hard-working masks reduce excess oil and the impurities that can lead to build-ups (yes, pores, we're looking at you – again). A favourite among oily and acne-prone skin, they help give skin its brightness back and leave it feeling baby soft. For dreamy clean skin, use once to twice a week.
Choose your skincare need:
The Best Skincare Face Mask For Your Skin Concerns
This fast-track facial will help you achieve instant pore-fection and shine-free skin. It is packed with a whole host of cleansing and balancing ingredients: white willow bark, lemon balm, tea tree, eucalyptus and mint.
Bright & Beautiful™ Radiance-Boosting Sheet Mask
This mask will leave your skin so bright no one will need to know if you're feeling tired or burnt out. This brightening, antioxidant and healing multitasker contains vitamin C, white flower complex, rooibos tea and cherry blossom. It's the speedy solution for stressed out skin.
Speed Plump™ Miracle Moisture Mask
Our turbo boost hydrogel mask is an instant hydration sensation. The super nourishing and easy-to-fit two-piece mask contains hyaluronic acid and skin-conditioning moisturisers to quench dry skin and leave your face feeling as fresh as the mask's zesty orange scent.
Pout About It™ Hydrogel Lip Mask
Masks come in all shapes and sizes, and this super-moisturising hydrogel mask is for dry lips in need of an instant boost of hydration. Ideal for those wanting lips to look instantly plumped with moisture and smoother – plus, fine lines be gone.
Puffy Eye Attack™ Under-Eye Mask
Constantly battling tired eyes? It's time to deploy our moisture-rich under-eye patches that work while you rest, helping reduce the appearance of dark circles and under-eye puffiness, brighten skin and infuse moisture. Packed with skin loving ingredients, such as liquorice root extract and cucumber juice extract, it's the perfect perk-me-up for your peepers.
What A Peeling™ Purifying De-Clog Mask
With this clever little formulation, liquid gel transforms into a lift-off strip to remove dirt and clear blocked pores (including blackheads) in one go. Our multi-tasking mask is power-packed with ten amazing ingredients, including oil-absorbing fine clay powders, white willow bark and vitamin C, so you can be sure your skin is getting a little (or a lot-tle) of TLC.
No Clogs Allowed™ Deep Pore Cleansing Mask
It's more than just skin deep. Perfectly polishing and intensely cleansing, this self-heating, oil-emulsifying face mask helps reduce the appearance of pores while battling serious cases of blackheads. A shelfie must-have for oily and combination complexions.