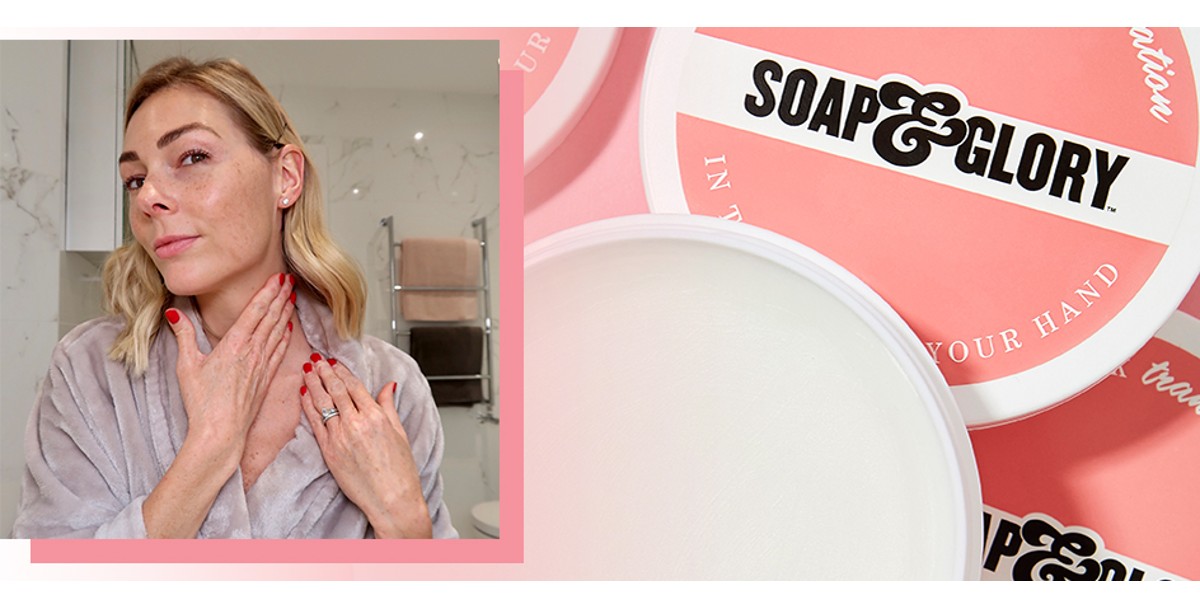 Facial Massage With Michaella Bolder
We don't know about you; but for whatever reason, lockdown life has been playing havoc with our skin.
We need help and it's time to call in a skincare expert.

Skincare expert and celebrity facialist Michaella Bolder is here to help us protect our skin by teaching us her at-home facial massage skincare routine that provides plenty of skin benefits.

Michaella has shared her routine in a step-by-step format which means we can easily follow ourselves and give our skin the TLC it deserves.

Afterall, sharing is caring and we're all about that!

Here, Michaella glows our mind with her facial massage skincare routine and expert advice :"

"Consistence is essential to maintaining your skins health and keeping up with the changes for what your skin needs. Correct sequence and application also plays a huge role in muscle tone, collagen stimulation and product efficacy.

Take this time during lock down to up your skin care game by incorporating my facial massage techniques everyday and adding in an active exfoliation step using Scrub In The Fast Lane for its double blend of Lactic Acid & micro crystals to buff away dull and dead skin cells. Then try doubling up on your face masks by using Puffy Eye Attack to brighten, smooth and relax underneath a sheet mask such as Radiance Boosting Mask to push a boost of Vitamin C & antioxidant strong Rooibos into the skin and around the eyes. Leave both masks on for a good 15 minutes to really absorb the benefits.
Follow my step by step facial massage techniques using a cleansing balm or facial oil:
First step is to ensure you are warm, cosy and comfortable (in your bathroom or bed)
Cleanse your face to remove the days dirt and grime, if you are wearing make up then take your first cleanse as your makeup removal then go in for a second cleanse using a balm such as Glow Your Mind as this allows enough slip to massage the face whilst incorporating nourishment to the skin cells without stripping.
To start the massage choose your product, a balm, moisturiser or oil. We start by opening up the lymphatic system..
Make sure you have product spread evenly around the face and neck before you start.
Now stimulating the lymphatic system, using opposite hand to one side of the neck, gently pulse behind the ears 4x, then slide down the neck landing just inside the collar bone and pulse again for 4 – repeat this process 4x on each side.

A jaw sculpting motion – Place your thumbs underneath your chin and both your index and middle fingers on top, pinch together and glide along the jaw line to the ears using a firm pressure – Repeat 8x

To lift the cheeks make a fist and place your finger knuckles underneath your cheek bones resting your index finger knuckles next to the nose and roll your fist under the cheek to the ears and repeat 8x

Eye work is the most relaxing and beneficial movement for puffy and tired eyes. Rest your thumbs under the end of your jaw, your index fingers on the temple then glide your middle fingers under and around the eye area finishing back at the temples – repeat 8x

Finally to finish your massage place all four fingers on the forehead, with a firm and slow pressure sweep outwards to the temples and down behind the ears sweep back up and repeat 8x

To close your treatment repeat step 4 to release any excess fluid from the face.
Time to relax and apply your follow on product, whether it is an exfoliator, mask or moisturiser and don't forget your daily SPF to protect your skin from extrinsic sun damage."