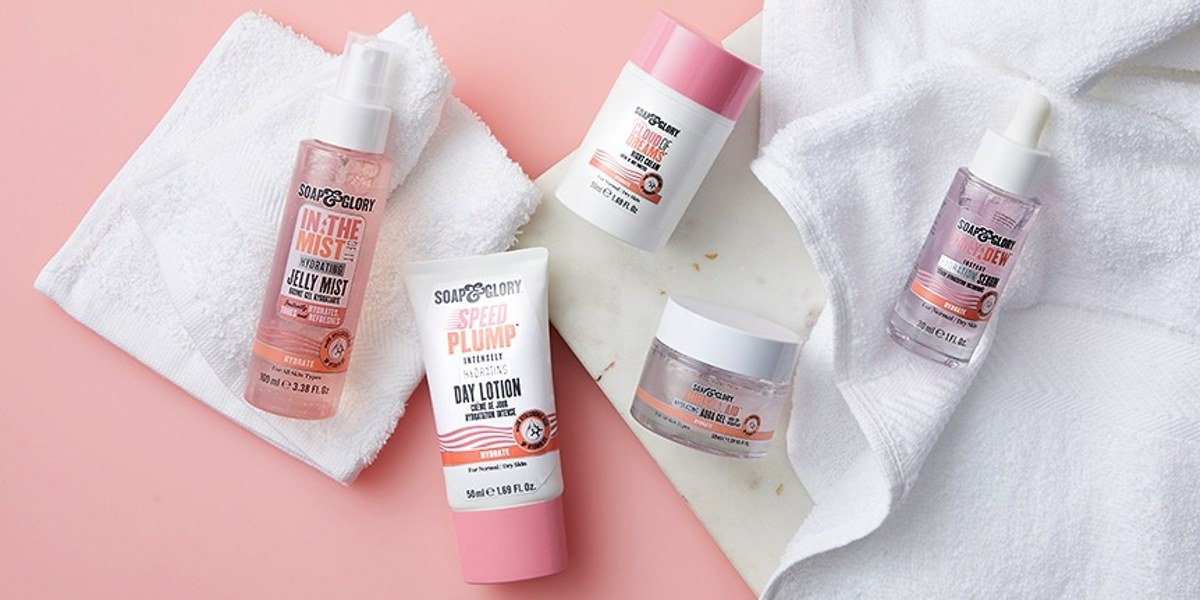 How To Treat Dehydrated Skin With Our New Hydrate Range FT. Dr Ewoma
If you suffer from dehydrated skin; this range is for you!
Our new Hydrate skincare range is all singing and all dancing, ensuring you pick up those good hydrations for plump, pillowy skin.
Jam-packed with goodies – such as Hyaluronic Acid and Coconut Water – and covering all bases from a Daily Dew Serum to a Transformational Jelly Mist, it's never been easier to give dry, dehydrated skin a helping hand.
This collection is made up of 5 glorious products to keep your skin feeling hydrated. We have a day cream, a night cream, a serum, a day lotion and even a jelly mist.
In the video below; Dr Ewoma explains how she uses our new hydrating skincare range:
Jam-packed full of hydrating heroes, such as Hyaluronic Acid, Vitamin B5 and a Triple Moisture Complex, for skin that looks fresher than fresh and is instantly hydrated.
This intense moisturising serum features a thirst quenching trio of Hyaluronic Acid, Vitamin B5 and Rosewater, and banishes dry skin in a splash with a heavenly hit of hydration.
Luxuriously lightweight, our aqua gel hybrid not only gives skin that vital boost of hydration, but it also helps your skin to feel instantly plumped and dewy.
Get hydrate to the point with our marvellously moisturising SPEED PLUMP™ Intensely Hydrating Day Cream.
You snooze, you smooth. Drift away on a bed of sublimely soft skin with our luxuriously lavish and intensely indulgent CLOUD OF DREAMS™ Whipped Night Cream.
Also featured in the video – our PEACHES AND CLEAN™ DEEP CLEANSING FACE WASH
How To Treat Dehydrated Skin With Our Hydrate Skincare Range