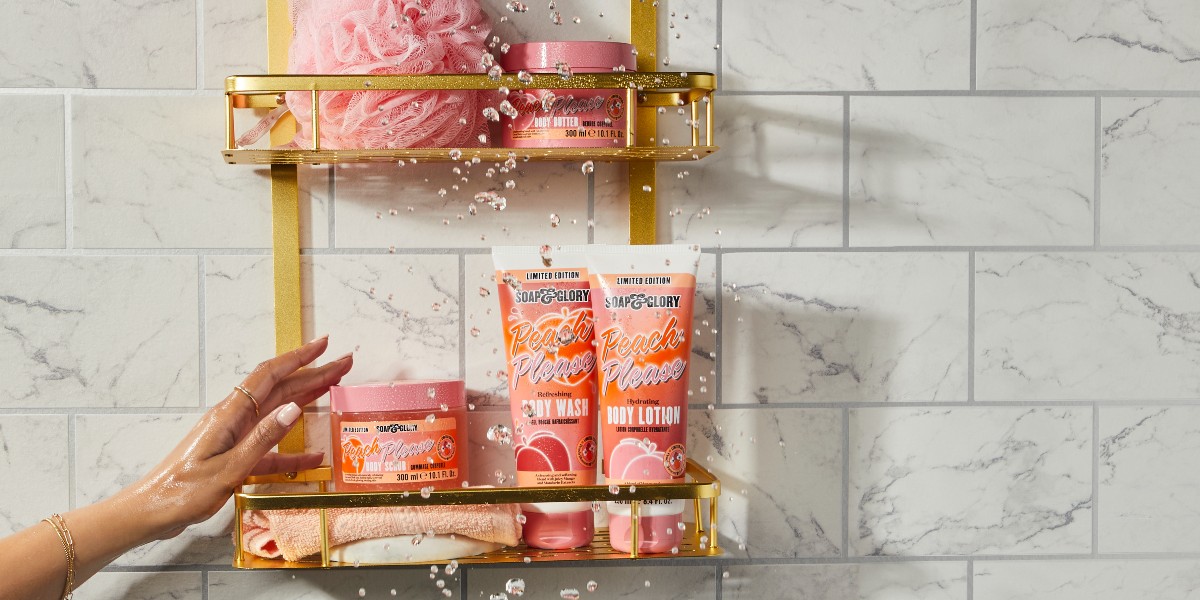 5 tips To Help You unleash your most confident extra side 
Hey, we all have days that we feel a bit… blah. It's totally normal! And while there's nothing wrong with that at all, it's 100% possible to put that sass back in your step with just a few tips and tricks.
From self-esteem boosting style to the mood-boosting power of scent, get set to discover your oh-so-extra side and unleash your inner confidence. You'll be back to feeling like the heart and soul of the (VIP) party in no time at all.
Your new go to when it comes to feeling (and smelling) fantastic? That would be our Limited Edition Peach Please™ range. This truly scent-sational fragrance invites you to immerse yourself and indulge your extra side, discovering hidden, daring depths on a glorious journey of self-expression. Top notes of juicy peach and pear sorbet melt into a heart of fresh florals, before sinking into a warm cocoon of soft musk. Sophisticated yet charming, intoxicating yet indulgent – it's addictive in the best possible way!
1.     Savour a truly scent-sational fragrance
Picture this. You spritz on your favourite fragrance, and you're immediately transported back in time. The parties, the holidays, the celebrations all come flooding back to you in marvellous multi-colour memories. 
Turns out, there's a good reason for this. Pleasurable scents have a powerful effect on mindset, evoking positive emotions in an instant. The right fragrance can help us to conjure up confidence – so why not inject a daringly delicious scent into your daily routine?
Immerse yourself in a luscious sensory experience from the moment you step into the shower with Limited Edition Peach Please™ Body Wash. Your daringly delicious journey starts with juicy top notes of peach and pear sorbet before melting into a heart of fresh florals. Finally, envelop your senses in a soft cocoon of musk, adding a gentle warmth that's as addictive as it is alluring.
The secret to long-lasting scent that lingers alluringly on your skin? Fragrance layering, baby. When you're out of the shower, smooth on our super-quenching, skin-loving Limited Edition Peach Please™ Body Lotion. This lightweight formulation leaves skin feeling hydrated and oh-so-pampered.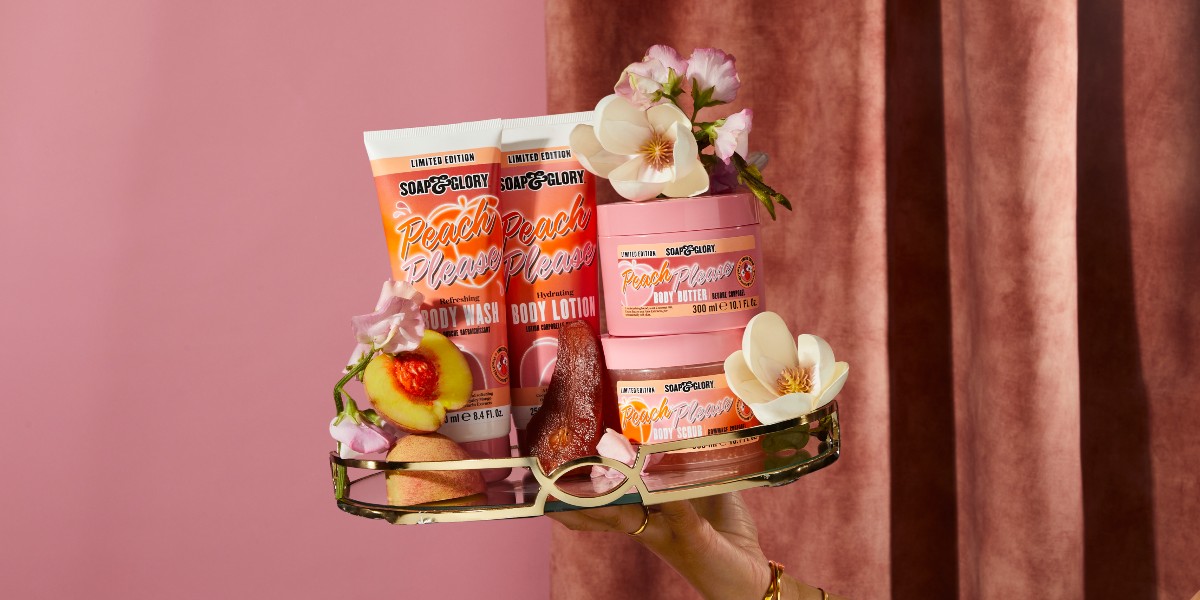 1.     Wear something you feel fabulous in
Move over Miranda Priestly, there's a new fashion sensation in town. You! Indulge your extra side by exploring the styles and silhouettes that truly get your heart racing. Throw the rulebooks out of the window and dare to discover hidden depths – it's time to embrace every single side of you. Want to go from full-on glam to comfy and casual, then on to vintage chic, all in the same week? Hats off to you! Or on, whatever you prefer!
2.     Channel your inner Lizzo
Turn up the music, turn down the lights… it's time to unleash your bold, brave, most daring self! Pop on a playlist that's bursting with confidence and courageousness and sing your heart out. And if your neighbours complain? They could probably do with letting their hair down too. Invite them to join in!
3.     Show your skin some love
There's something super soothing about taking care of our skin from top-to-toe. A little TLC can really help you feel good, be confident and put your best (and perfectly polished) foot forward.
First, buff away dead skin cells all over with Limited Edition Peach Please™ Body Scrub, formulated with naturally exfoliating coconut shell and jojoba balls to reveal oh-so-smooth, fresh, glowing skin. Warning: may cause confidence to skyrocket.
Follow up with a dollop of Limited Edition Peach Please™ Body Butter, designed to deliver a double dose of magnificent moisture. A note – having such sumptuously smooth, decadently scented skin may cause confidence to skyrocket. You have been warned!
4.     Make friends with your inner critic
Even the most confident person on the planet can be self-critical at times – it's only human. The best way to approach that inner critic? With a generous helping of self-compassion. When we focus on what we love about ourselves and let go of the things we can't change, we make space to build on our self-worth. And at Soap & Glory, we believe that's truly a beautiful thing.