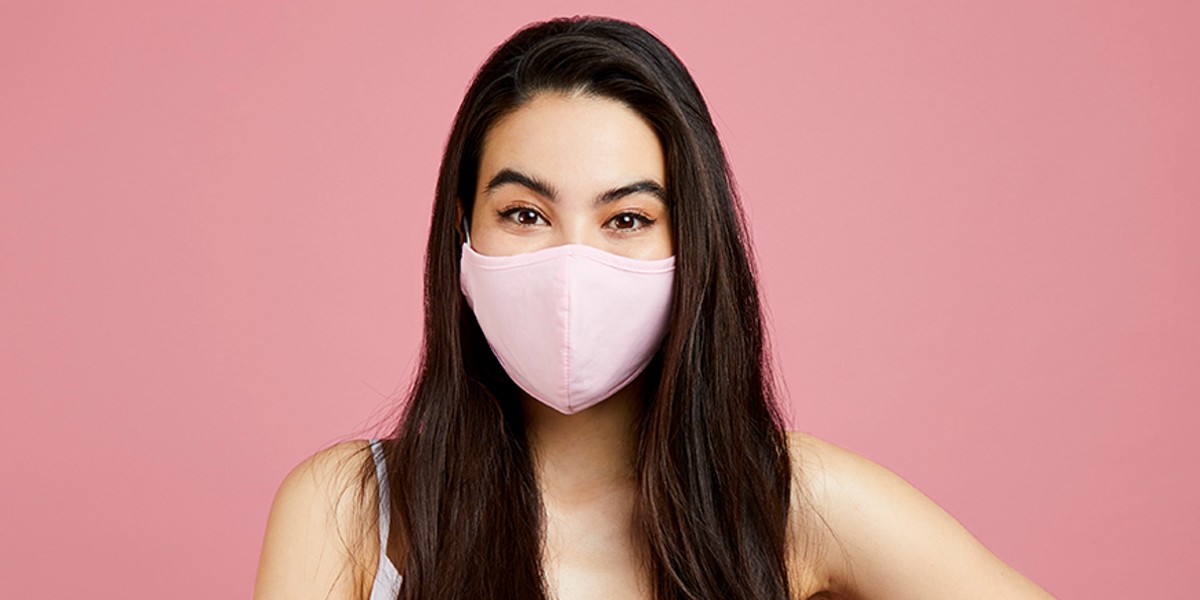 What's the trick to mastering your makeup while wearing a mask? The answer is simple: to make the bits people can see work harder. Read on for our tips on tweaking your beauty routine to ace your base and up the ante on your eyes and brows:
PERFECT PRIMING
At times like this, you need a fantastically no-fuss base for makeup that won't shift. One Heck of a Blot™ Instant Perfecting Power Primer has all-day-long shine control, which absorbs oil, so it's ideal for creating a silky yet non-slip surface for your foundation, CC cream or tinted moisturiser. (Although, this multi-action power primer leaves your skin looking so smooth and even-toned, you might skip your makeup base altogether. Just saying.)
Use your fingers to lightly dab on the primer and blend it in, working from your nose out across your face. Just a small amount, so you don't get any build up in wrinkles (we love a laughter line), and wait a minute for it to lie, dry and set.
ARCH MARVELS
If lockdown life has left your eyebrows in need of a pep-up pluck, the trick to DIY brow-how is not to take too much off, so, take… your… time.
Start by prepping your skin with a good cleanse (we love Face Soap & Clarity™). Be sure to rinse with warm water and pat dry. This will help to relax the follicles and make hair removal easier, plus, giving the skin a good clean will prevent grime from gate crashing the plucking party and giving you spots.
Brush hairs upward so you can see your natural arch, and work underneath both brows, removing hairs from outside in, and then stand back to see if you've left any wonky bits admire your work. Then, you can start on the area between your eyes, and any other bits that need tidying.
Once your shape is in place, your brows are ready for some definition. Our Archery™ Sculpting Crayon & Gel comes with a double-ended wonder widget, which has an angled crayon for on-point precision and sculpting on one end, and a gel with a brush applicator to hold everything in place at the other. Use short brush stroke lines when applying the crayon for a more natural look.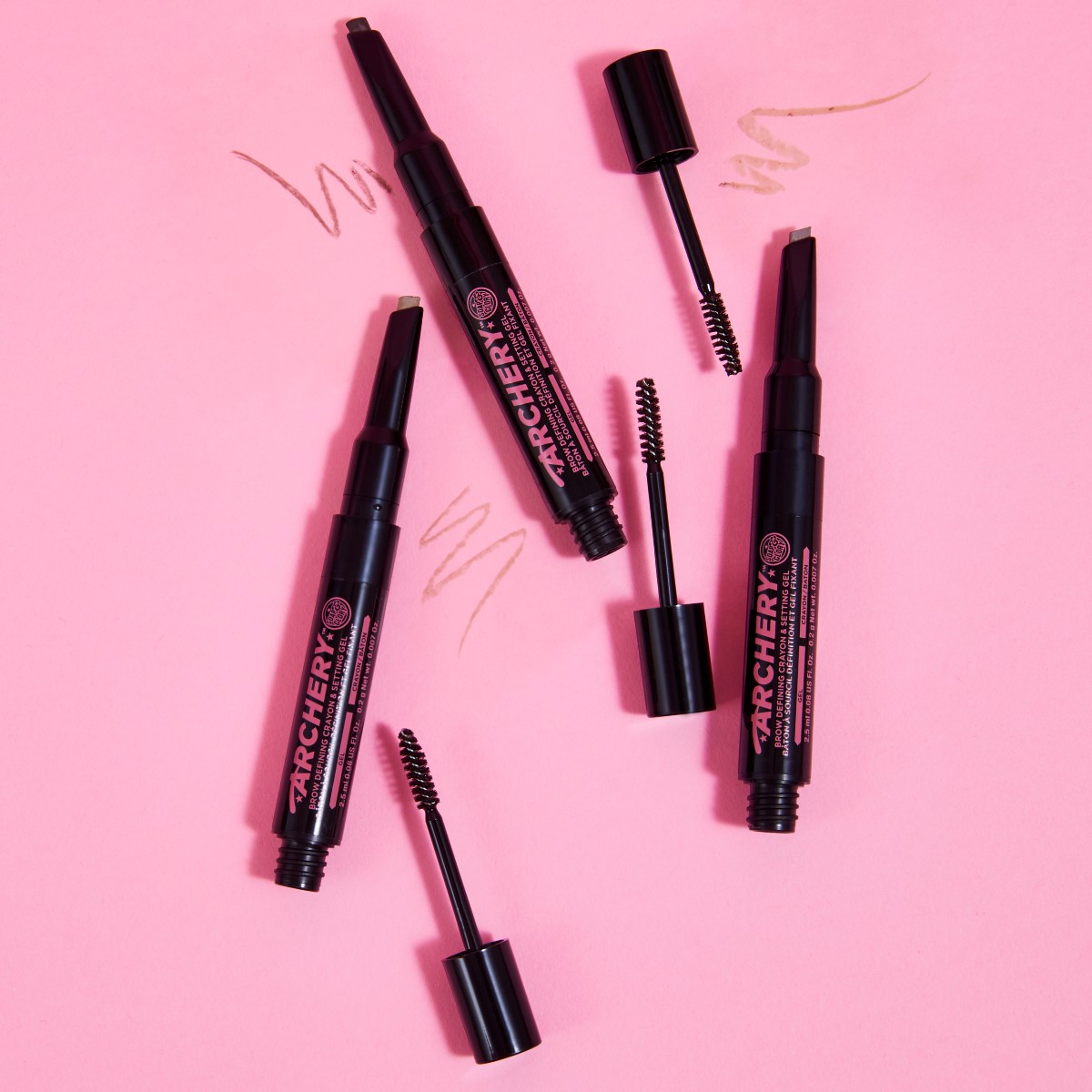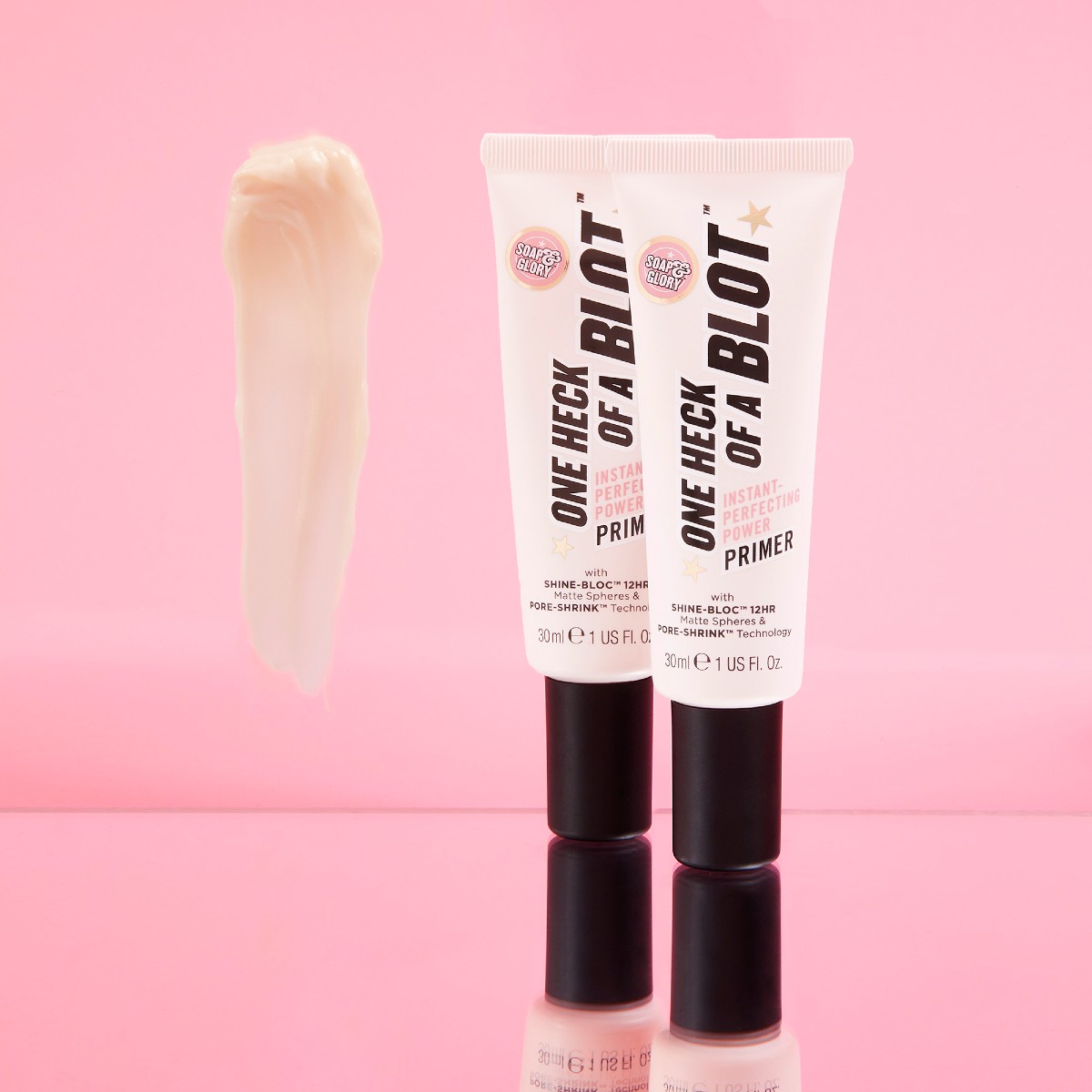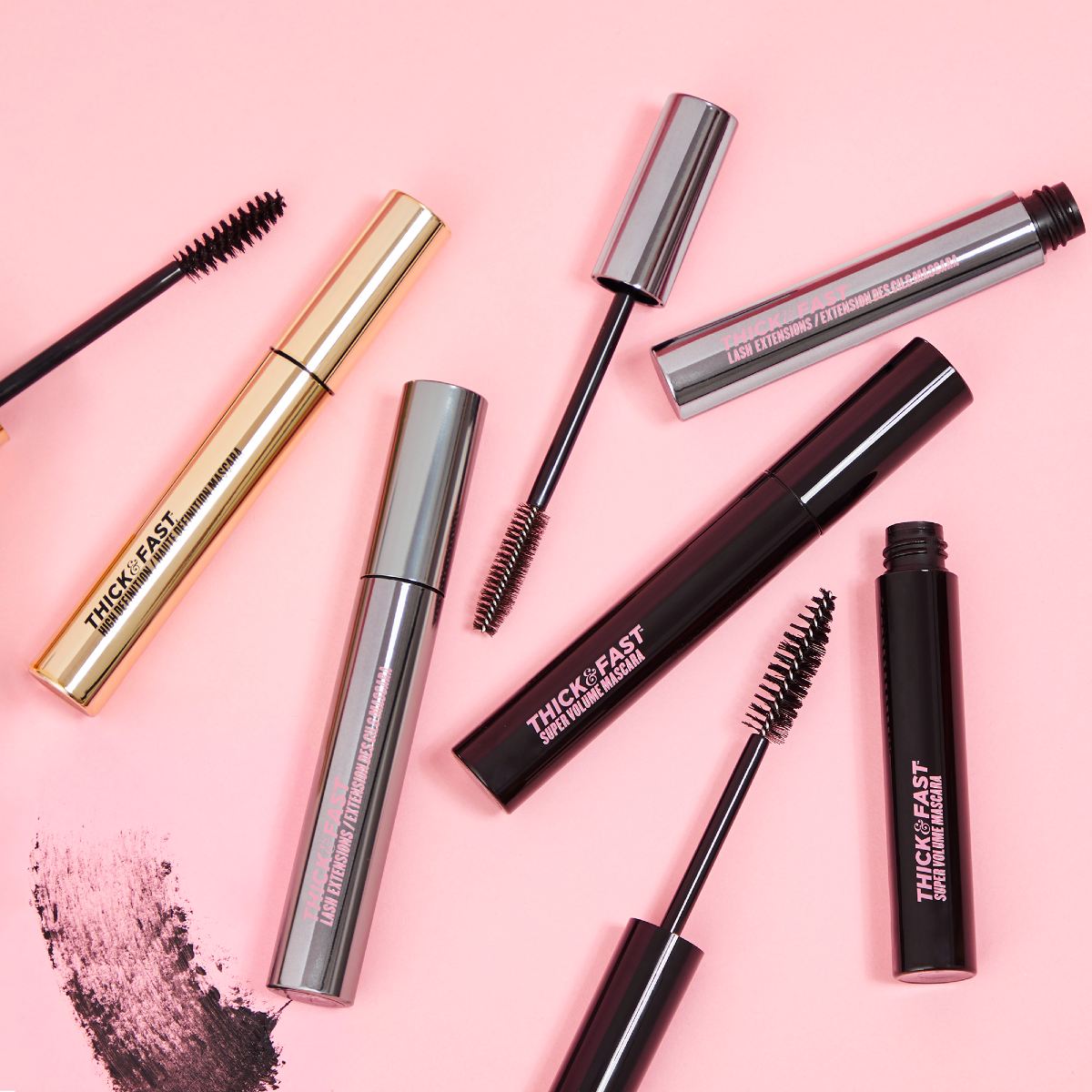 CRUISE LINER
A liquid eyeliner is your first-class ticket to impactful eye appeal. Supercat™ Skinny Felt Liner will help even the most unsteady of hands as its marker-pen edge is sculpted to give you maximum control. It's long lasting and quick drying too. Follow the shape of your lid, giving the line an on-fleek flick just before you get to the outer corner (about the width of one or two eyelashes).
Not sure what angle to give the upwards tick? Draw an imaginary dot on the outer edge of your eyebrow. This is the trajectory you want your line to follow. How far you go up that line is your choice – the higher you go, the more drama you'll create.
PLENTY LASHES
Mascara adds oomph to your eyes like no other product; giving the appearance they are wider and bigger than they actually are. Thick & Fast™ HD Mascara contains collagen and has a no-flake, no-smudge, 24-hour stubborn streak (but if you want to take it off earlier than that, it glides off with a simple wipe of makeup remover).
And, the seven-sided (yes, you read that correctly) brush has a deep groove to help you get the colour right down to the root of your lashes. Twist the brush up to the tips for maximum lengthening wow. For extra volume, give the brush a zigzag movement as you move up the lash.
Still need more mask makeup mastery? Try these tips:
Help your cheekbones pop by layering cream blush and then a powder blush in the same colour over the top. This will help the blush last all day despite any steamy microclimate caused by the mask.
Avoid the oily eyelid landslide by sweeping a light, shimmery shade of cream shadow to help your eyes stand out, then add definition to the outer corners with darker shadow, and blend.
Save lipstick for Zoom days. On mask-heavy days, keep your lips plumped and ready for a reveal with Treat My Lips™ Sugar Melting Scrub & Balm and Treat My Lips™ Ultra Smoothing Lip Oil.