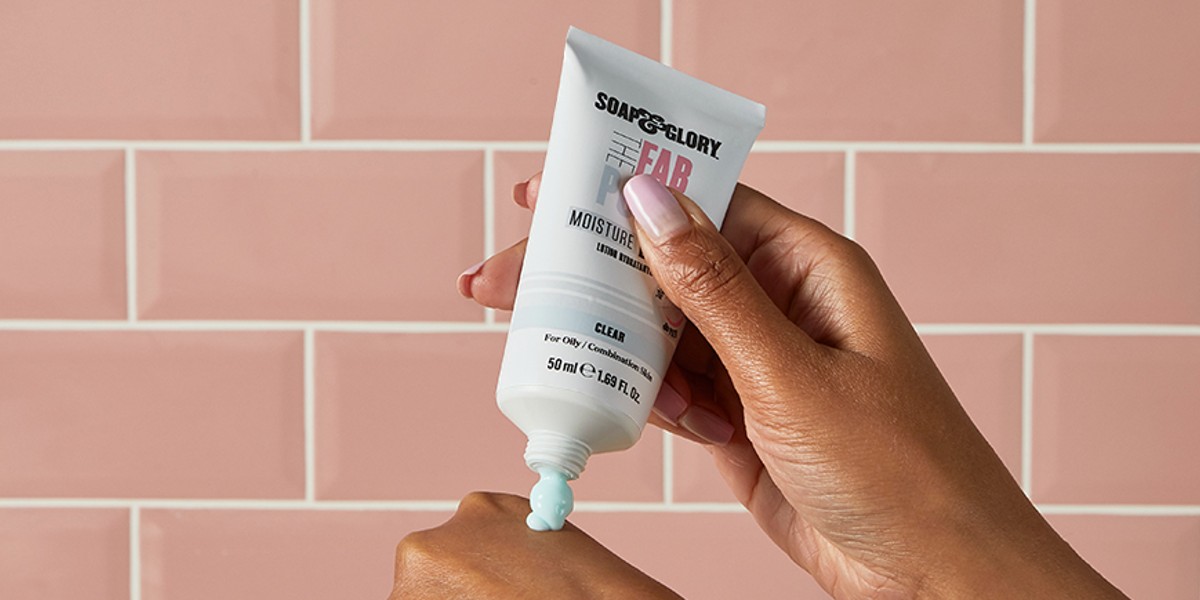 Pore Wars: 3 Simple Steps To Clear Skin
WHAT ARE PORES, ACTUALLY?
Whether you are brand-spanking-new to the world of skincare or a bona fide Skintellectual, chances are you're not *actually* too sure what pores are.

Pores have two key roles: they contain the sebaceous gland, which releases oil to protect and moisturise the skin, and they are a 'canal' through which the hair follicle pokes through. You'll find them concentrated around your T-zone. Oh, and they also ooze sweat.
They might not have the most glamorous job in the human body, but they deserve some recognition. Pores help your complexion breathe and remove toxins, junk and gunk throughout the day and night. Respect.
WHEN DO THEY BECOME A PROBLEM?

If they become blocked by grime or old skin cells then oil builds up under the skin or in the pore opening, and, hello outbreaks of painful acne and irritating blackheads and pimples.

Where we come in…
If your pores are in need of de-clogging or minimising, healthy lifestyle habits can help, such as drinking more water to help your body flush out toxins. However, some skin types are just naturally more likely to overproduce oil and make you more prone to spots and blockages.

To give your skin a break, look out for products that are especially designed to minimise, de-clog and tighten pores. That's where S&G's The Fab Pore™ collection comes in.  If you suffer from acne, spots, or oil over-production, follow our three-step Fab Pore plan for clear, even toned, glowing skin.
STEP 1: THE FAB PORE™ PURIFYING FOAM CLEANSER
Cleanse with benefits with our daily cleanser, containing Salicylic Acid and Witch Hazel. This sud-sational face wash is specifically formulated with a gentle foam to leave your skin feeling cleansed, purified and ridiculously refined. One pump and you're done!

STEP 2: THE FAB PORE™ 3-IN-1 SERUM
This hyper hydrating, powerful rocket in your pocket brings instant pore-minimising mattisfaction. Not only does it protect against all things shiny, it makes pores look instantly smaller and will regulate oil production for up to 12 hours. Plus, it's jam-packed with beneficial ingredients like vitamin E and works as a primer for no-slide make-up.

STEP 3: THE FAB PORE™ MOISTURE LOTION
Finish your pore-clearing routine with a multi-tasking miracle worker, formulated to brighten and tone at the same time. This daily micro-smoothing hydrator gets to work by controlling surplus sebum and endlessly greasy T-zones.

OIL-CONTROLLING FACE MASKS
Wait, there's more! Don't forget your weekly facemask. There's no better way to minimise those pesky pores than to indulge in a mask or two. That's why we've formulated three: for when skin needs a little pick-me-up, a deeper cleanse or a full-blown pamper.

THE FAB PORE™ PORE-REFINING SHEET MASK
Key benefits: Smooths & refines pores

When your skin needs some emergency SOS, it's time to deploy our refining sheet mask. This at-home facial that provides instant complexion perfection. Packed with problem-solving, pore-refining ingredients, such as white willow bark and tea tree extracts, for super-smoothed, refreshed skin.

WHAT A PEELING!™ DE-CLOG MASK
Key benefits: Declogs & purifies

Is there any feeling more satisfying than a good peel? We think not. Jam-packed with skin-purifying, oil-absorbing super smoothers, this mask magically transforms itself from a pink paste to paper strips, revealing a clearer and more refined-looking complexion underneath. It smells rather a-peeling too!

NO CLOGS ALLOWED™ SUPER SELF-HEATED DEEP PORE CLEARING MASK
Key benefits: Exfoliates & deeply cleanses

A perfect pick-me-up for areas prone to pimples (try saying that three times), blackheads or build-up of dead cells. With salicylic acid and grapeseed oil, this deeply emulsifying, luxuriously self-heating miracle mask is also an all-round wonder scrub for oil-prone skin.
As Clear As Clay Purifying Clay Face Mask
A brilliantly balancing mask that works to leave pores clog-free for a clearer-looking, cleansed complexion that's free of any dirt and grime. Enriched with kaolin and bentonite clay, you can be sure that smoother, refreshed and more refined-looking skin is less than 10-20 minutes away (a mere blink, if you ask us) and if that's not all, there's a whopping 12 applications in one pack!