How To Achieve Different Eyebrow Looks - Easy To Follow Guides
Our easy to follow guides below show you how to get your desired eyebrow look! We explain what eyebrow product to use to achieve different eyebrow looks; from a natural arch to a full brow.
Have a look and see which brow type sounds most like you, arm yourself with a pencil, crayon or gel from our best-selling Archery collection and get your brows on fleek!
Before you start! Refer to these guides to work out where your brow's head (1), arch (2) and tail (3) should fall, and remember to only pluck hairs from the underneath of your brow to create your desired shape.
Look 1: Natural Definition
Our Archery 2-in1 Brow Filling Pencil and Brush is perfect for those of you who have a good natural shape but lack fullness and impact.
Use the fine pencil nib to draw in short fine lines to create the illusion of more individual hairs, then use the brush to tame any strays and fix the shape in place.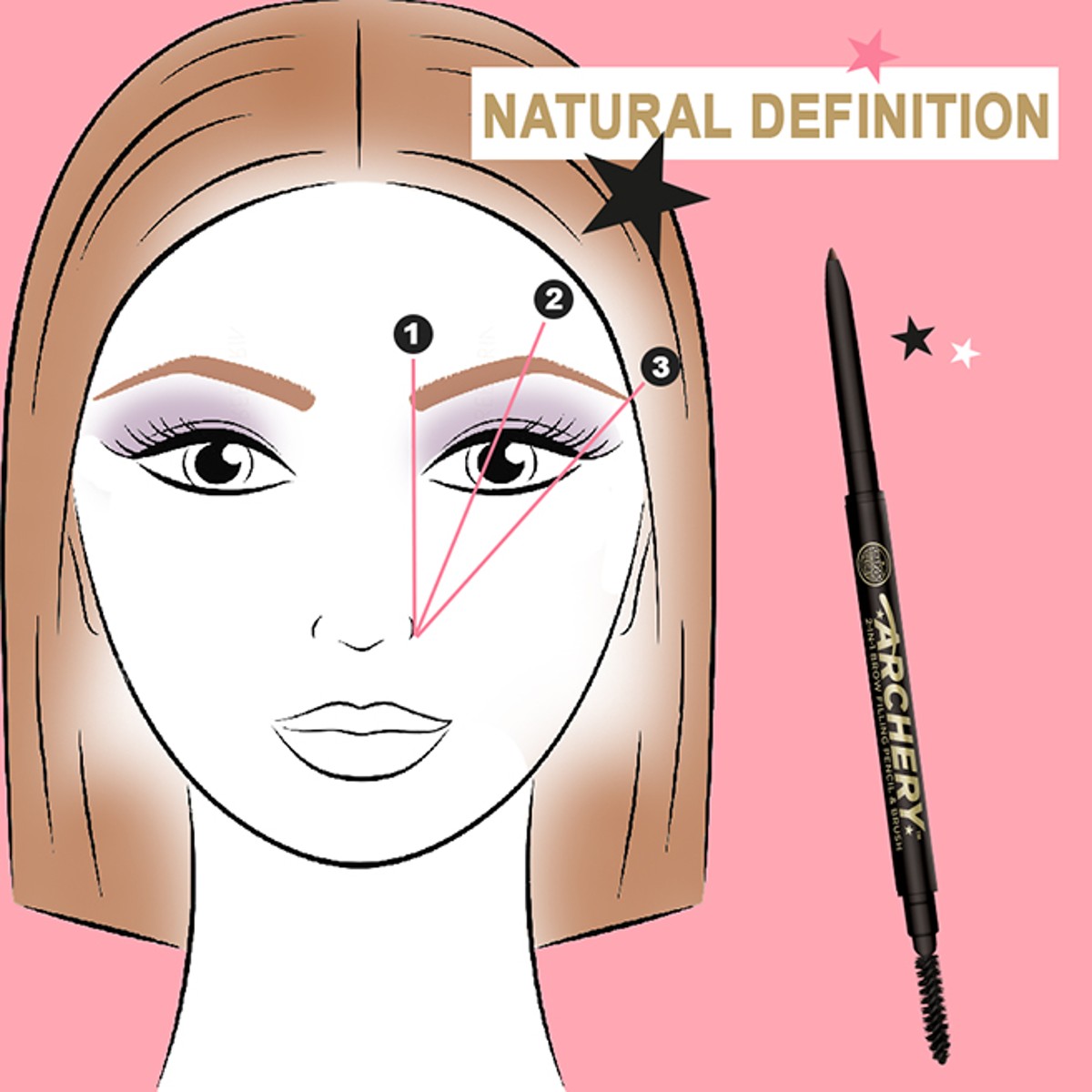 Look 2: Contour And Sculpt
Our Archery Brow Sculpting Crayon & Gel is a double-ended component for precise filling and sculpting. The angled crayon is soft enough to give perfectly pigmented pay-off, but won't smudge or budge so can create long-lasting clean lines.
This product is ideal for slightly denser brows that need a boost. Use the setting gel and brush applicator to groom hairs into place for all-day-awesome arches.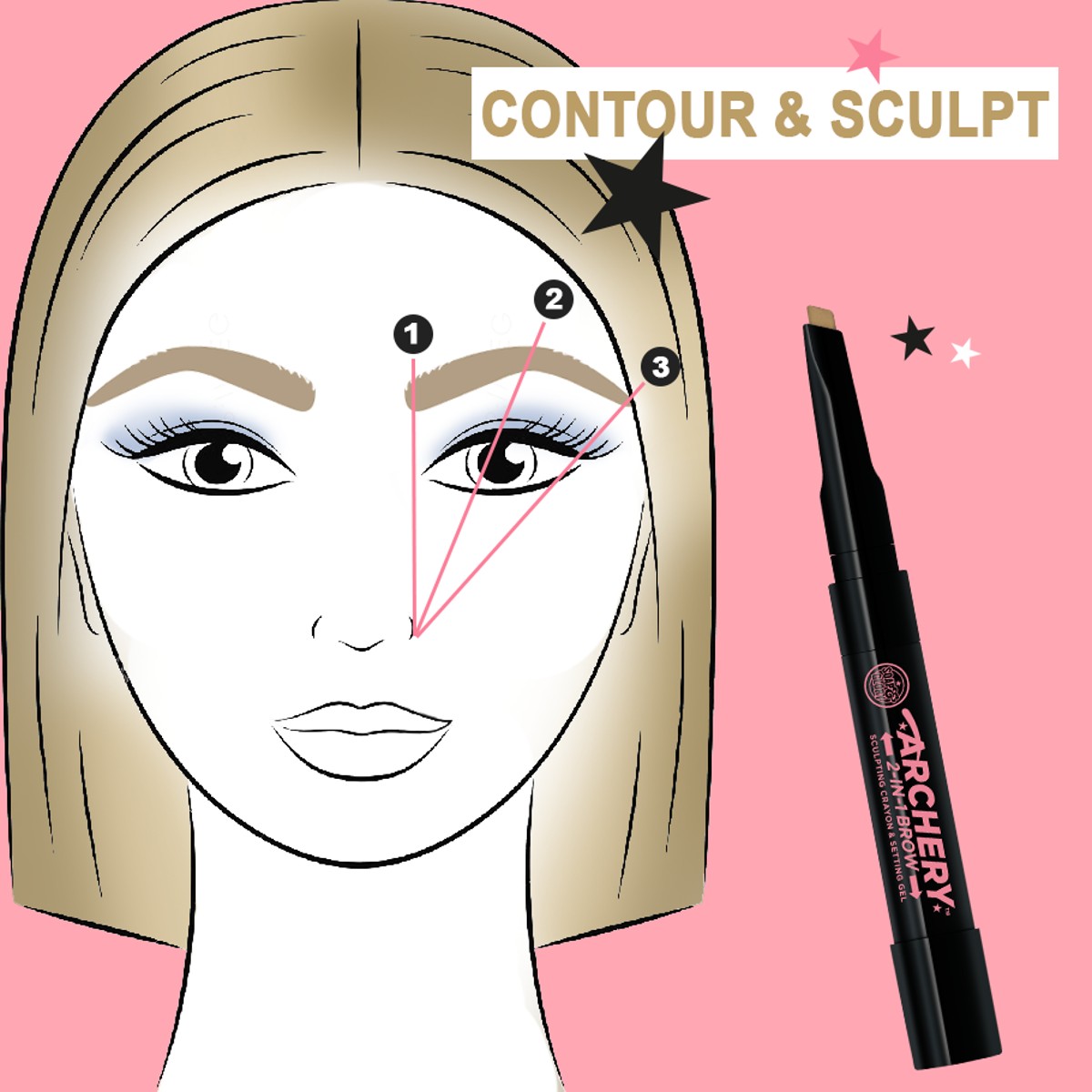 Look 3: Groom & Fill
Oh HELLO Archery Volu-Boost Fibre Gel, you're the brow product of our dreams! This nifty little brush and coloured gel volumises, conditions and fixes hairs with Groom-FixTM 12-hour staying power.
Girls with naturally FLEEKY brows, this one's for you. Brush onto your hairs with short strokes to build colour and texture and SLAY; you're set for the day ahead.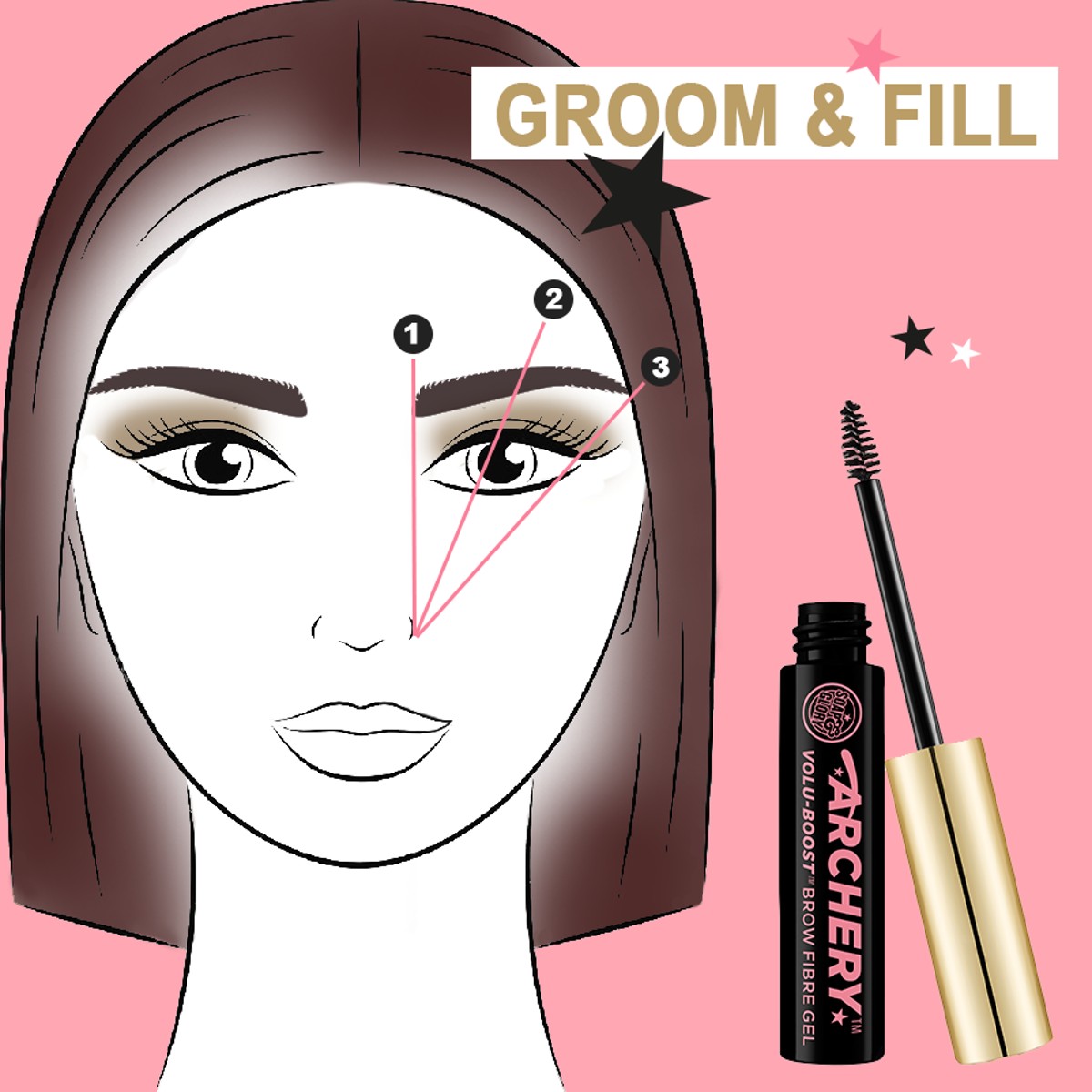 Look 4: Precise Arch
Some say; keep your heels, standards and brow arches high. We say: AMEN TO THAT! For a really polished and precise look try our Archery Brow Tint & Precision Pencil.
A real SAVIOUR for girls who lack brow hair or are in desperate need of a fullness boost, this product creates brush-on-brows with its long-wearing tint. Use the pencil to refine the overall shape.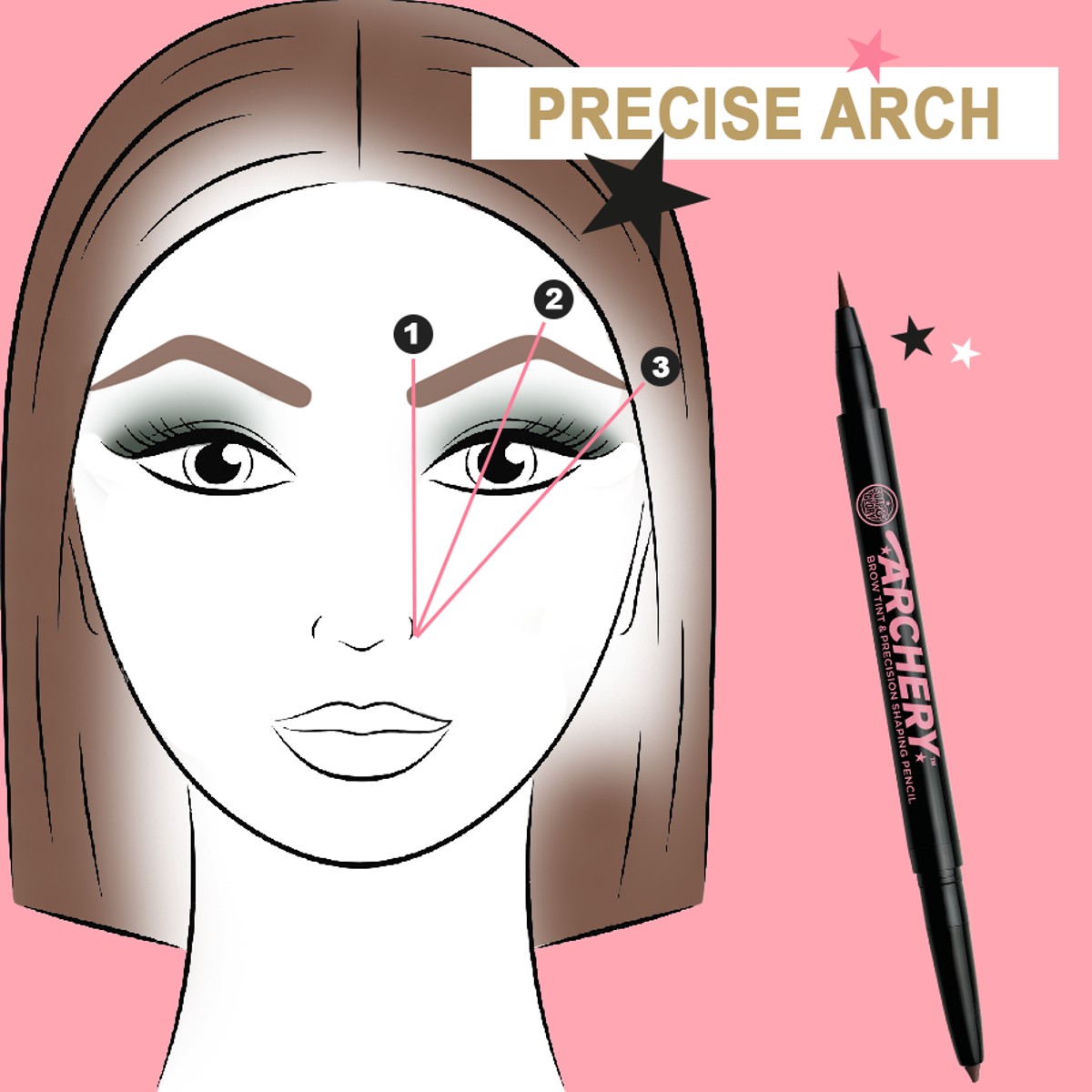 Look 5: Naturally Full
Thicken, tame and tint your naturally full brows with our dual-ended Archery Brow Putty Dip & Brush. The tapered brush is ideal for precision shaping and for filling in any gaps to give you that 'un-touched' catwalk-brow look in an instant.
To create a gorgeous brows using this product, dip the brush into the putty and apply in short strokes, moving with the direction of your hairs.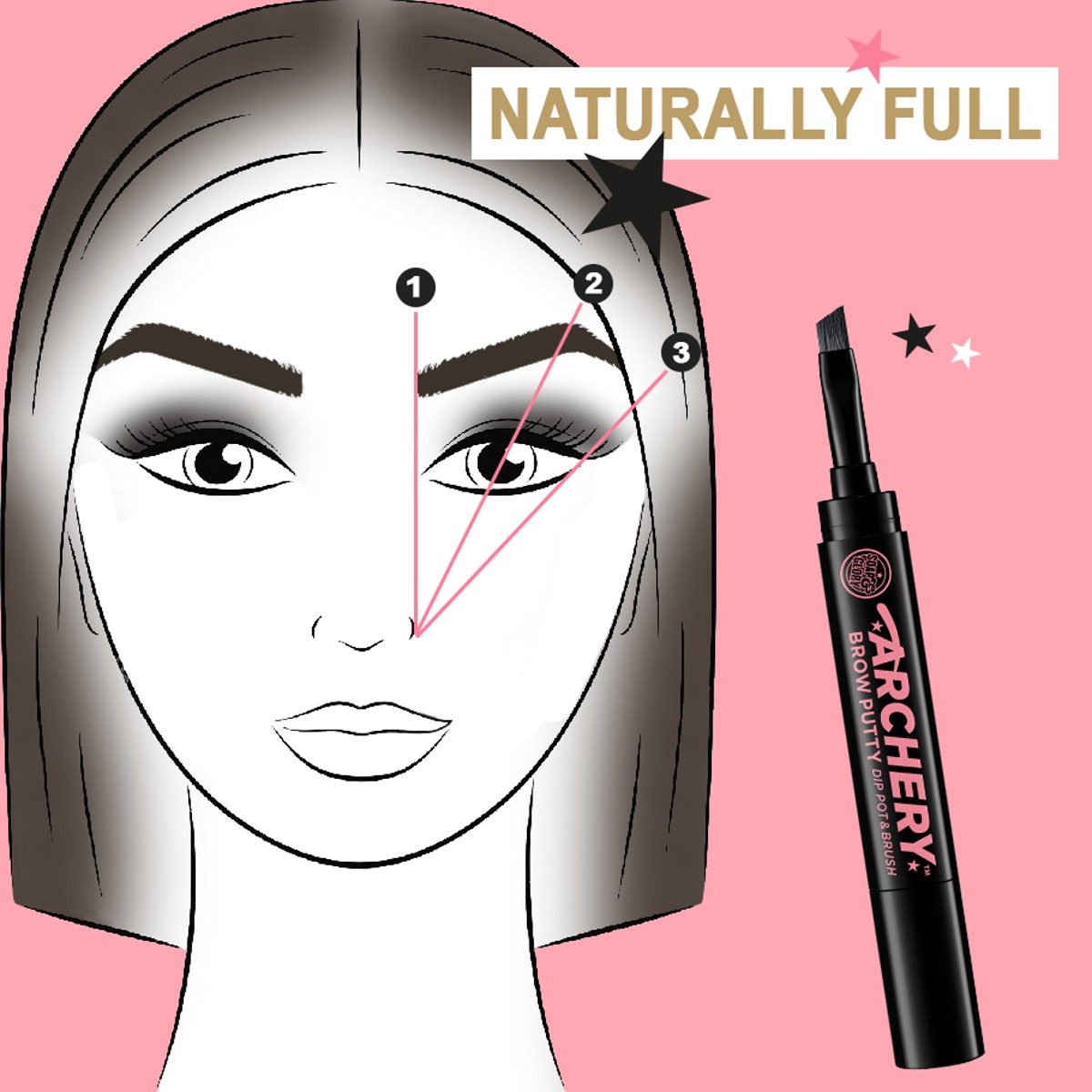 Look 6: Big & Bold
We've got our scouse sisters to thank for the big, bold brow trend. We LOVE a power brow with otherwise simple make-up and believe that our Archery Brow Almighty Crayon gives you the right impact and control to create striking arches.
This crayon can be 'swiped' on in one glide and then used to fill and build shape.  We recommend using this product with one of our thinner pencils in a matching colour to refine edges.