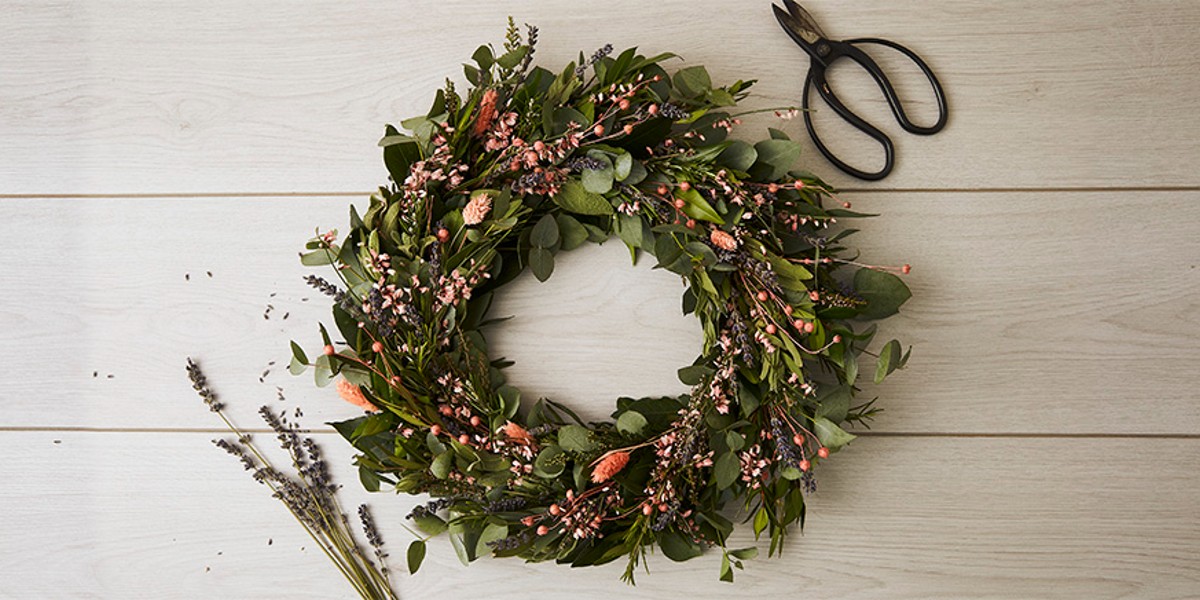 DIY How To Make A Homemade Spring Wreath
Ahh, Spring at last. We might have to wait a few more weeks before we break out the deckchairs and the Aperol Spritz, but you can start to bring spring into your home with a fragrant herb wreath that's incredibly easy to make.
Don't worry if your botanical skills haven't passed the starter-cactus stage. Everything you need can be found in a supermarket that sells fresh herbs or online. If you're feeling green-fingered, you can grow your own herbs but our favourite low-maintenance-max-satisfaction compromise is to repot supermarket-bought fresh, planted herbs and place on a sunny windowsill until they have grown and bushed out. That's gardening, right?
Metal or jute-wrapped wire wreath hoop
Fine green florist wire
Garden shears
Your choice of foliage to make up your base, we used: eucalyptus, rosemary, sage, heather and bay tree stems
Your choice of hardy herbs or dried flowers to decorate, we used: dried lavender flowers, bunny tails and dried pink grassed but you can use artificial blossom sprigs, twigs, feathers or anything you feel inspired by!
Linen ribbon for hanging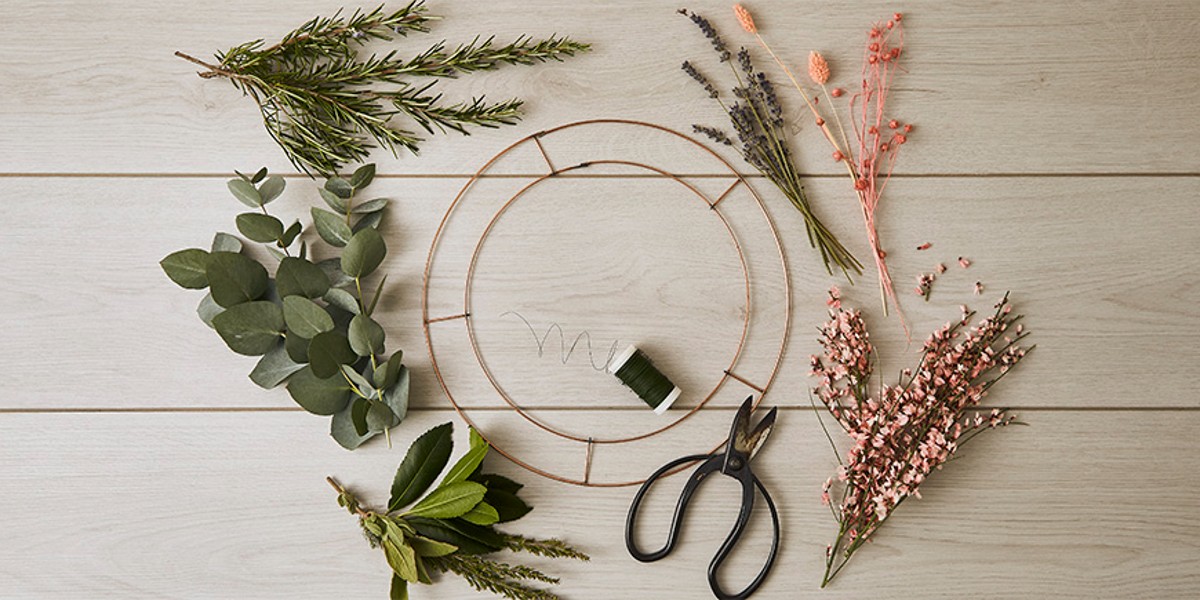 Step 1
Place your hoop on a table and create small sprigs of base foliage (two or three stems) and attach to the hoop with wire. Snip off any unwanted sticking out stems.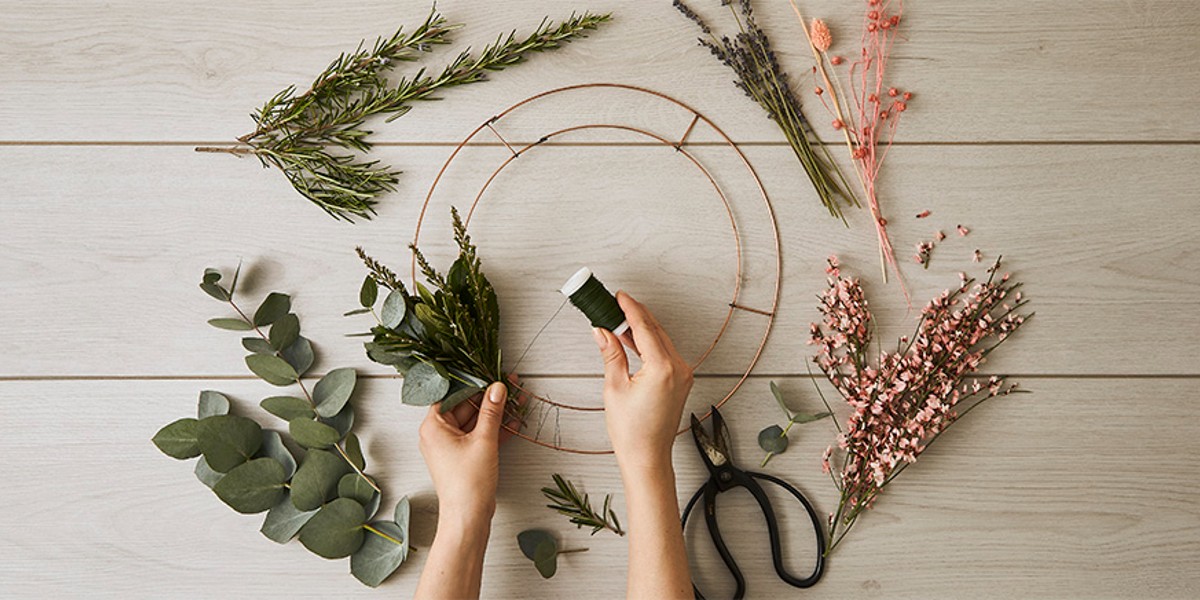 Step 2
Create smaller sprigs of your chosen decoration flowers and secure into small bouquets with wire. Then place onto the base foliage and attach to main frame with more wire.
Step 3
Ta da! It's as simple as that, your wreath is complete. To hang the wreath, tie ribbon to top of the hoop. Check how the wreath hangs and balances, make any adjustments, then secure with a knot or bow.