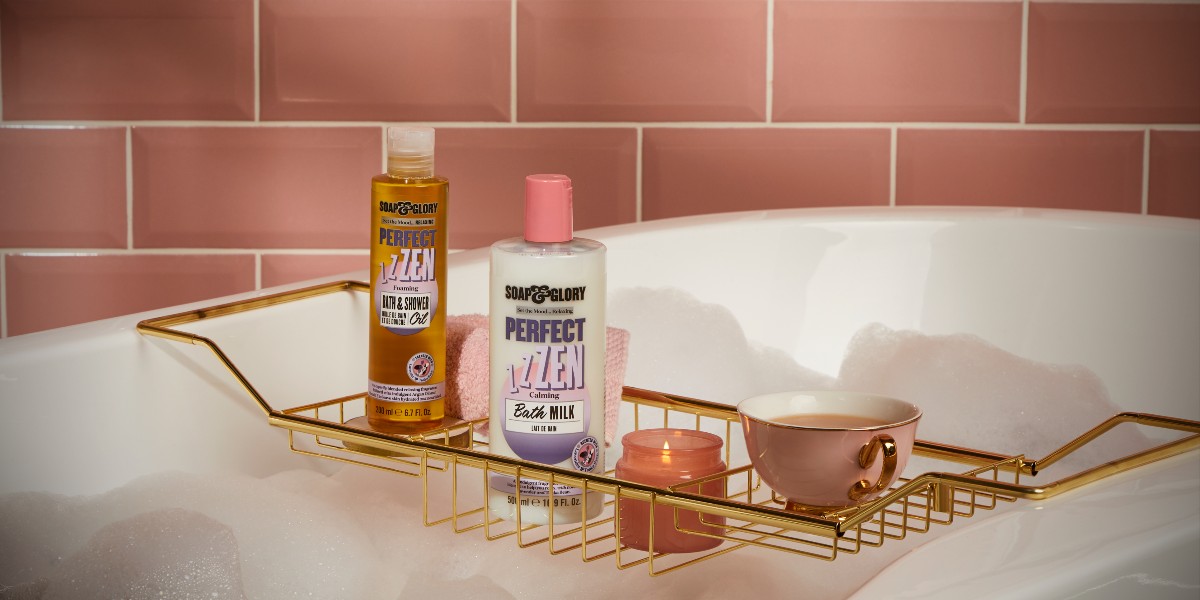 Our Guide To Staying In. Enjoy A Pamper Night In.
Staying in is the new going out. If you think that sounds sounds a little dull, think again! Everything we do has the Soap & Glory touch to it, and that means involving a copious amount of BUBBLES! Well, we are Soap & Glory after all.
So after a long day at work, kick back and RELAX with your favourite Soap & Glory essentials. We all need one of these GLORIOUS days to ourselves every now and then.

For a night of total relaxation, firstly, kick off your heels immediately (and that's an order!) and get your fluffy slippers on pronto. Run a hot bath, scoop a handful of Perfect Zen Bath Milk Bubble Bath and swirl it under warm running water until it bubbles up.

Choose your FAVE Soap & Glory body scrub, body wash and body butter. For us, we'd choose Clean On Me Shower Gel, The Righteous Butter Body Butter and Flake Away Body Scrub. All scented with our gorgeous Original Pink fragrance scent. 

Next, grab a book, light a couple of candles and sink into the bath for a blissful moment of total relaxation. Lather on a handful of your favourite SOAP & GLORY BODY WASH onto damp skin, massage into a bubbly cream and rinse. For an extra smoothe-down, apply a small amount of body scrub, and polish that bod!

Once out of the bath, apply your SOAP & GLORY BODY LOTION of choice. How about SMOOTHIE STAR™ BODY BUTTERCREAM? It has notes of pistachio, almond and sweet vanilla so you'll smell utterly scent-sational!

Finally - grab your pyjamas and some snacks and settle down to unwind with a movie! 

What's not to love?!